News
/ A List Of The Top Cryptocurrency Exchanges Out There Right Now
A List Of The Top Cryptocurrency Exchanges Out There Right Now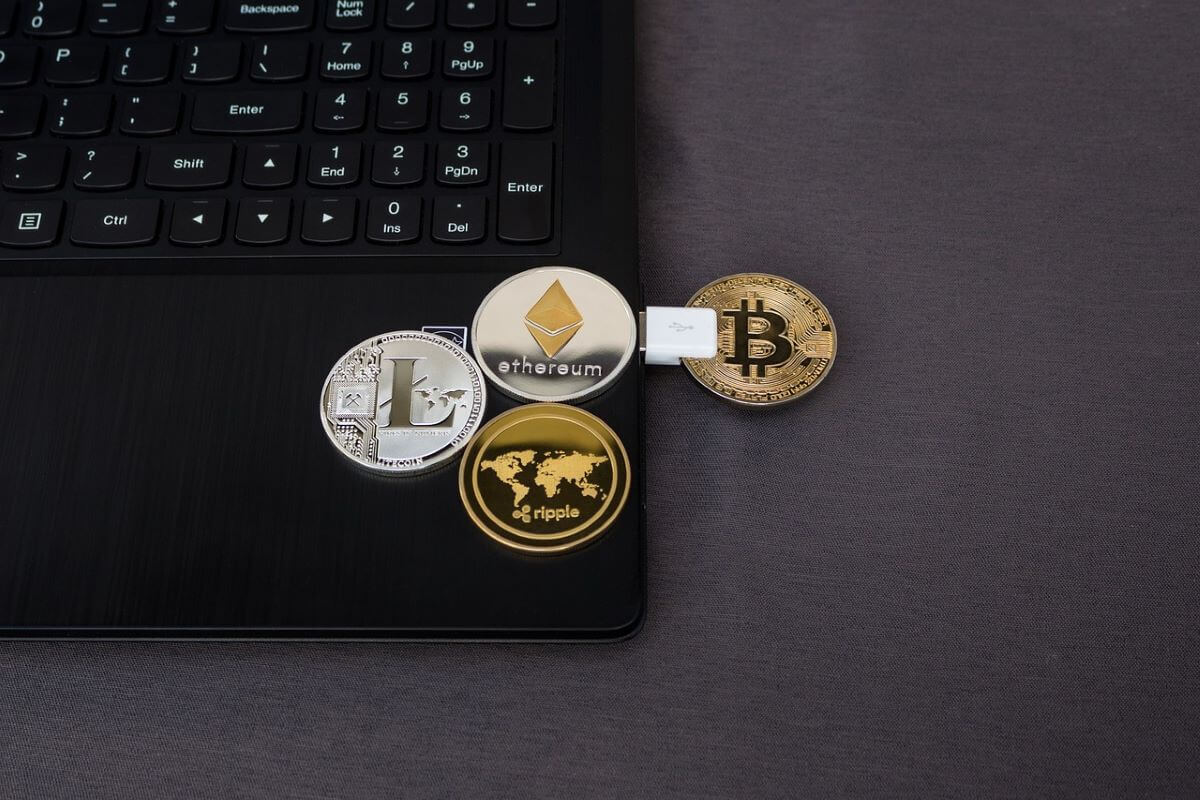 #
Traders who want to enter into the exciting world of cryptocurrencies need to find a trading platform on which to buy and sell Bitcoin and other digital tokens.
One popular way to buy, sell and even win free crypto is to use an exchange. A cryptocurrency exchange is an online platform where users can trade digital coins and exchange them for other financial assets.
Most exchanges offer a mobile app, as well as a desktop interface, so that you can take your trading wherever you go and hone your skills on the move.
Traders Of Crypto has already provided a guide to the best cryptocurrency exchange in 2021, with a list of some of the most respected and innovative cryptocurrency exchanges available this year.
In this article, we'll share the top Bitcoin exchanges and why they're great for beginner traders, as well as some other trading platform options you should check out when you're starting to invest in cryptocurrency, whether it is Bitcoin, Ethereum or other digital coins.
Coinbase
When you first start researching crypto trading, Coinbase is one of the names that you will notice on many guides to trading in digital currencies.
The platform is popular with a variety of traders, as it offers a selection of bonuses, affiliate programmes, and an easy-to-use interface.
Coinbase is fully-insured, and it has a low minimum to fund your account so that it could be perfect for novices.
However, the site is renowned for having high and confusing fees, so you might not make the profits you expect on this exchange.
eToro
If you're already an experienced investor, then you've probably heard of eToro. The platform allows its users to trade in a wide range of financial assets, including virtual cash.
The platform is renowned for its social or copy trading solutions, which allow beginners to mimic the trades of more experienced traders.
As such, those who are just getting started in crypto trading can become more experienced and reduce their risk by copying more advanced investors.
The exchange has a wide range of assets for users to trade, as well as a variety of different investment pairs.
eToro is another crypto investment platform with comparatively high fees, but it is excellent for novices who want to learn from the experts. It also only allows users to buy and sell in US dollars, so it's not ideal for every trader.
To find out more about the pros and cons of using eToro to invest in crypto, read our review of this popular investment platform .
Binance
Based on the volume of trades made over a 24 hour period, Binance is the biggest cryptocurrency exchange in the world currently.
As such, it should be on the radar of any novice trader who wants to buy and sell crypto at the best possible price.
The site has high liquidity and a respected global community. Binance has more than 200 cryptocurrencies to choose from, so you can trade in various altcoins on the platform.
This specialist crypto trading platform isn't available to users in the US, but there is a separate platform called Binance US.
If you want to learn more about Binance, the features it offers and how the exchange could benefit your cryptocurrency investment strategy, then read our Binance review .
Bybit
A relative newcomer to the crypto market, Bybit was established in Singapore in 2018. Today, the exchange is registered in the British Virgin Islands and offers P2P cryptocurrency exchange services.
Able to process 100k transactions per second, the platform is exceptionally fast and secure and simple to use.
As such, Bybit is ideal for advanced leveraged traders. The exchange also offers anonymity for its users and low fees/ high bonuses to make a substantial profit if you use this exchange and hone your skills as a trader.
More information about Bybit and how to use the platform to your best advantage is available in our review of the platform, which can be found here .
Other Crypto Trading Platforms To Check Out
Cryptocurrency exchanges have many benefits, but they are also custodial sites that have a lot of control over your digital coins.
For some more experienced crypto traders, Bitcoin trading and investing in other cryptocurrencies is possible without an exchange.
However, this approach carries a greater risk than using a cryptocurrency exchange, so it is best left to experienced traders.
There are some crypto platforms out there that can help traders to limit their use of exchanges or to help them to improve their returns and bolster their crypto funds.
Traders Of Crypto
Traders Of Crypto is a community of like-minded cryptocurrency trading fans who love to support each other and provide valuable resources.
One of these solutions is our cryptocurrency trading competitions, which allow users to win free crypto prizes .
We offer two crypto contests to our network of traders. The first is our portfolio trading competition, which examines the value of your portfolio and the percentage change it undergoes every month.
The second contest we offer is our all coins trading competition. To win this contest, you need to have the highest percentage profit on all trades made each month.
With our crypto competitions, you can learn new skills and pit them against our global community, which is trusted by a wide range of users in countries around the world.
As well as these competitions, we also offer a range of written resources and updates, including a coin list and a guide to where to buy Bitcoin .
So, if you sign up for our respected crypto community , you'll get the benefit of all of these resources and much more.
ChangeNOW
As mentioned above, crypto exchanges come with some drawbacks, so non-custodial platforms such as ChangeNOW could be the perfect alternative.
The platform focuses on user security and anonymity, which is why it allows registration-free trading in over 200 cryptocurrencies and Fiat currencies.
The site doesn't offer a digital wallet, so you will need to find a third-party wallet to store your coins in, making ChangeNOW more complicated to use than some custodial exchanges.
There's no upper limit on trades, and the site doesn't have any control over your crypto assets. As such, ChangeNOW is the ideal solution for more experienced traders.
Read Cryptocurrency Exchange Reviews Before You Join
Before you join a new cryptocurrency exchange and start trading on it, you should check out impartial reviews to find out more about the functions and features and how they could benefit you.
The network of crypto trading experts at Traders Of Crypto create exchange reviews so that you can find out more about the most popular exchanges on the market.
To help you find the best cryptocurrency deals , we also outline the latest crypto deals and sign-up bonuses so that you can make the most out of your investment.
The cryptocurrency landscape is constantly changing, with new exchanges launched and new features added to existing trading platforms.
If you want to try your hand at crypto trading and earn substantial returns, then you need to stay on top of the latest market updates and news.
Our news page and cryptocurrency guides will help any trader, whether you're experienced or just entering the market, to stay up to date with the latest developments in the exciting world of digital currencies.
#