News
/ Four Alternatives To Bitcoin For Crypto Collectors
Four Alternatives To Bitcoin For Crypto Collectors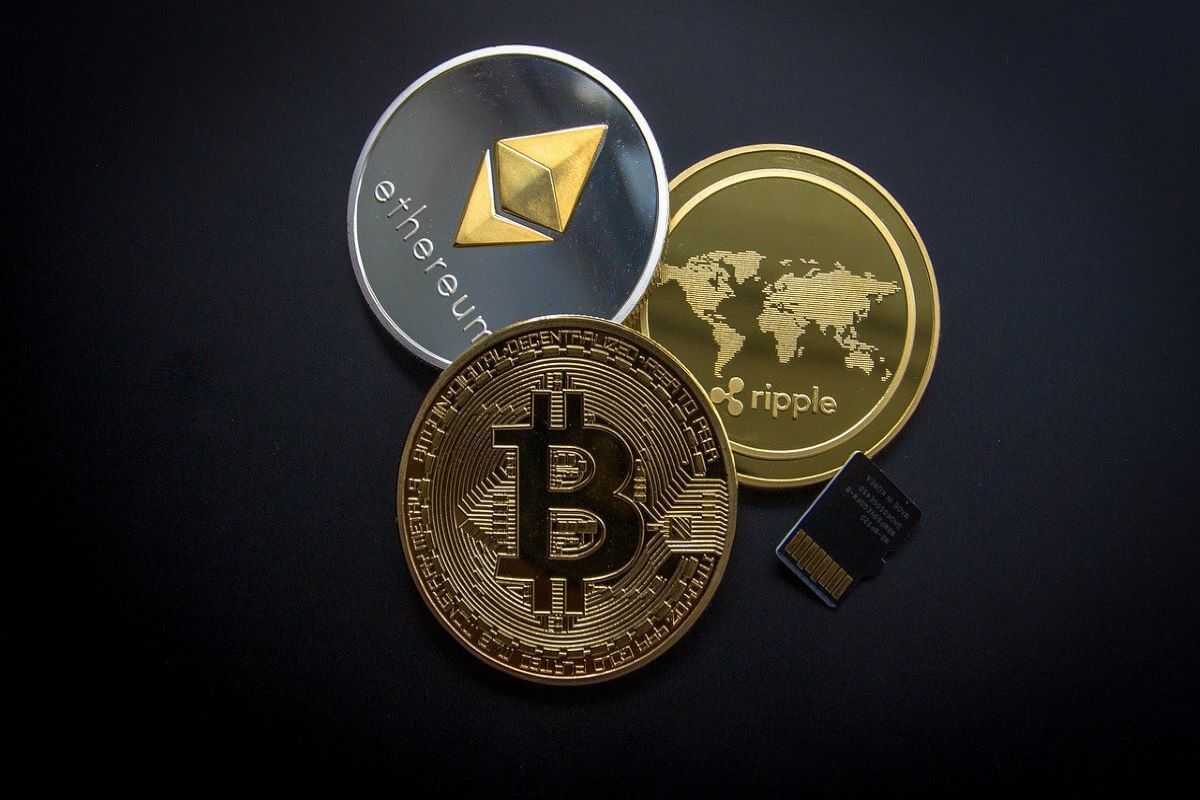 #
Launched in 2009 by an anonymous person or group calling themselves Satoshi Nakamoto, Bitcoin has since become one of the most significant cryptocurrencies on the market.
It has spawned thousands of altcoins, which are traded on cryptocurrency exchanges and stored in digital wallets.
Initially, Bitcoin and other cryptocurrencies were used primarily by investors to diversify their portfolios.
Today, the currency has morphed into a global payment solution that can be used for a variety of purposes.
From online shopping to loans, there are many different transactions that you can now incorporate Bitcoin into, and more get added regularly.
As well as these digital Bitcoin transactions, it's possible to use Bitcoin in physical retail outlets. While there aren't yet physical Bitcoins, you can use a Bitcoin debit card, bank account or app to spend them offline.
With a Bitcoin wallet and access to your favourite crypto exchange, you can easily buy Bitcoin, sell Bitcoin or enact a range of transactions with it.
The crypto is backed, like others, by a Blockchain. A Blockchain is a ledger of all past transactions made using the token. Bitcoin mining allows miners to find new sections of the chain and enhance its security.
Bitcoin is popular with Internet users who want their transactions to be private, as it is possible to enact your transactions privately with Bitcoin.
It's easy to buy Bitcoin without identification or verification , so you don't have to hand out your personal details when investing in Bitcoin.
All of these benefits mean that Bitcoin is highly accessible and ideal for a variety of users. However, it's not the only cryptocurrency on the market.
If you're interested in finding an alternative to Bitcoin to diversify your Bitcoin wallet, then keep reading.
The team here at Traders of Crypto stays up to date with the latest crypto news and coin releases, so we can help you to save time in your research.
What Are The Most Popular Cryptocurrencies After Bitcoin?
There's more to cryptocurrency than Bitcoin. There are more than 4000 different tokens available, each created for a different purpose.
Each of these tokens has a different price, Blockchain and key. So, you can think of them as different financial assets in the same asset class.
In the world of investment, diversity is key to spreading your risk. As such, crypto traders need to find more than one currency for their portfolio.
Bitcoin is the name on everyone's lips, but here are some of the other leading cryptocurrencies on the market currently.
Bitcoin Cash
It might sound the same as Bitcoin, but Bitcoin Cash is actually a completely different currency. While Bitcoin trades under the initials BTC, Bitcoin Cash uses BCH.
Also, Bitcoin Cash uses a separate Blockchain from traditional Bitcoin. Bitcoin Cash was developed to make using the currency quicker and improve liquidity.
It was started by Bitcoin miners who were concerned that the size of Blocks in Bitcoin would make the currency unsustainable in the future.
Their new coin meant that any user could make a transaction much quicker. It is still a peer-to-peer payment solution but is a different coin from BTC.
Bitcoin Cash offers faster processing software, as well as lower transaction fees. So, this could be the perfect alternative to Bitcoin or a useful addition to your Bitcoin wallet.
Litecoin
Launched in 2011, Litecoin (LTC) has since become a formidable competitor in the Crypto market. It has risen from a small altcoin into a popular coin that is sold on many exchanges.
Like Bitcoin, LTC is a decentralised cryptocurrency that, unlike traditional Fiat money, is not dependant on a central financial institution.
Instead, Litecoin and other cryptos rely on the network of miners to keep the solution secure. It uses the same type of technology, but with some small differences.
One of the main differences between BTC and LTC is that Litecoin has a greater distribution of coins. While Bitcoin has a maximum of 21 million coins available, Litecoin has 84 million.
It's for this reason that many crypto experts refer to Litecoin as silver to Bitcoin's gold. All of this means that it could be the ideal addition to your crypto collection.
Ethereum/ Ether
Ether (ETH) is the cryptocurrency of the popular network Ethereum. Since it was created in 2015, Ethereum has blossomed into one of the biggest and most popular decentralised software platforms to specialise in online payments.
Its coin, Ether, is a worthy competitor for Bitcoin and is popular with a wide range of traders.
Ether processes more than 1.1 million transactions per day, which is significantly more than Bitcoin's 250,000.
As such, Ether is faster to use than Bitcoin. The platform comes with its own programming language, which means that programmers can build unique apps and online solutions using Ethereum.
So, if you're looking for a popular alternative to Bitcoin that comes with cutting-edge features, then Ether could be the perfect token for you.
Monero
Monero is an innovative token that was created as a fork when an existing crypto, Bytecoin. Bytecoin split into two, and out of the ashes rose Monero.
Unlike the two tokens above, Monero is a unique, privacy-focused cryptocurrency. As such, it's very different to Bitcoin.
Monero uses a different mining algorithm and has an adaptive block size. That means that if the maximum number of coins is reached, it can expand.
Bitcoin does not use this technology, and as such, it has limits that Monero doesn't. Additionally, Monero uses innovative security features and is constantly adapting.
Currently, Monero is developing passive network monitoring, which would allow for even greater security.
As such, Monero might, potentially, be the future of cryptocurrency, and it's worth exploring. It's a unique coin that can be held alongside Bitcoin and which may enhance your trading strategy and improve your knowledge of crypto.
Stay Updated On The Latest Coin Releases
With the regular release of new digital tokens and their rise and fall in popularity, it's vital that budding crypto collectors stay on top of the latest market developments.
As a community of experienced crypto traders, Traders Of Crypto understands that both new and veteran investors need to stay up to date.
That means learning about the latest coin releases so that you can find the perfect cryptocurrencies to suit your portfolio and trading strategy.
We offer a range of long cryptocurrency guides and shorter news articles to help you find out everything you need to know about the crypto market.
Reading up about new cryptocurrencies can help you augment and improve your portfolio, but it isn't the only strategy you should employ.
You also need to keep your hand in and continue to trade in Bitcoin and other types of virtual currency. One of the best motivators is free crypto, which you can win by entering one of our cryptocurrency competitions.
Sign up for a Traders Of Crypto account and read our crytpto competition FAQs to find out more about how you could win free digital tokens.
By being part of our network, you'll also benefit from our expertise and motivation to make your cryptocurrency trading as profitable and enjoyable as possible.
After all, it's not all about money. Using cryptocurrency is also about having fun and using an innovative alternative payment system.
So, become a member of Traders Of Crypto to have fun and improve your understanding of what digital currency could do for you.
#