News
/ Solana (SOL) – The Current All-Round Winner!
Solana (SOL) – The Current All-Round Winner!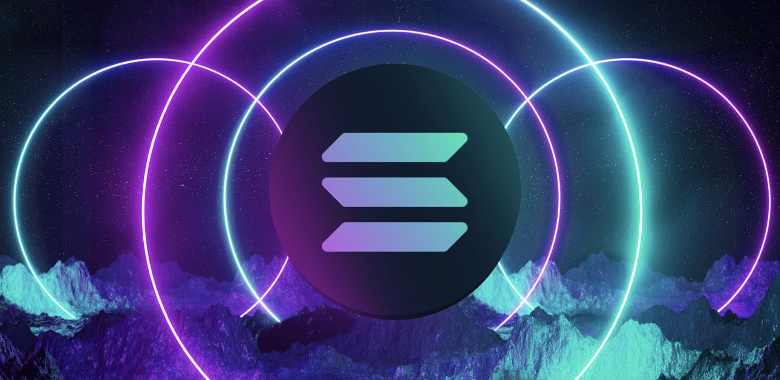 Back in the day, cryptocurrencies were all about currencies being digital and decentralized. But with the launch of Ethereum, the crypto space began to thrive. If not in price, in technology, it definitely did. This grabbed the attention of many developers, which led them to turn into cryptocurrency enthusiast. As a result, today, the cryptocurrency ecosystem is bigger than someone ever imagined – as more and more protocols are coming up and constantly improving and upgrading the existing systems.
One such project is Solana crypto – an open-source project that aims to provide a Decentralized Finance solution using Blockchain's permissionless technology. Though it officially in March 2020, the ideas and work already began in 2017.
The deal with Solana is simple – to allow users to easily create Decentralized applications (Dapps) that can scale. "Solana is a fast, secure, and censorship-resistant blockchain providing the open infrastructure required for global adoption." – claims Solana.
Solana is not another Proof-of-stake based project. What makes Solana unique is the proof-of-history (PoH) consensus algorithm developed by Anatoly Yakovenko, the founder of Solana. This budding PoH concept makes the protocol scalable, secure and robust.
It does not end there, as Solana does not only have enterprise users as its customer segment, but intends to serve small-time novice users as well. Moreover, the protocol is designed such that it offers low transactional costs without compromising on scalability and speed.
Introducing Solverse – A Solana Accelerator Program
Solana cryptocurrency has a number of upcoming projects to develop the Solana infrastructure and set higher bars on its performance. And to boost the projects under the Solverse program, Solana has recruited subject matter experts from different domains to advise on the same.
A total of 21 SMEs were handpicked from 20 different companies of various backgrounds. The experts came from domains including investment banking, media and blockchain infrastructure. As far as the companies are concerned, Axia8 Ventures, Alameda Research, Bitscale, Lemniscape, and several others are expected to join the mentorship program.
Wayne Lin, the founder of Axia8 Ventures, aims in building and taking the Solana (SOL) infrastructure to the next level by keenly working on the DeFi capacity and sophistication of the protocol.
The projects that are queued in the Solverse accelerator program will not only bring technological support from the mentors but also marketing strategy, which is a critical piece in the crypto space. Besides, the program is also going to support the growing entrepreneurs by providing resources and grants to bring them to the market.
The Solana Ecosystem is Booming
The protocol launched only a year ago is now one of the fastest-growing ecosystems in crypto. From DeFi to Blockchain, the developers seem to prefer Solana to build and scale their projects on. Some of Solana's biggest partnerships and builders include Serum, USD Coin, Audius, Tether, Chainlink, Terra, The Graph, and the list goes on.

Now with non-fungible tokens in demand, Metaplex is the first NFT platform to be launched on the Solana network.
To date, over 50 blockchain protocols are booming in the market – all built on Solana network .
Fun Fact: Out of all networks, Decentralized Finance has been maintaining the first position in its use case.
Solana on the r(a)ise
Solana has been on the rise only not in price but in fundraising as well. According to a report from Decrypt, Solana is in the process of raising large capital to go heads-on with Ethereum!
It is expected that one of the best known FTX's decentralized exchange – Serum, could bring in about $300 to $450 million from the raise. Touching such numbers does not seem unachievable as FTX in July announced that Serum had topped its trading volume to $1.6 billion in the previous month.
In 2019, months before its official launch – Solana Foundation completed a $20 million raise from Multicoin Capital. Few other big names in the list include Blocktower Capital, Passport Capital, and Slow Ventures.
Solana (SOL) up 40% in the last seven days
The entire crypto space has plummeted a couple of weeks back after the giants Tesla and China downplayed Bitcoin. However, the markets are recovering at an impressive rate. In the last week, it is true that there was barely any action and volatility in the markets, but Solana stood as an exception.
Interestingly, when none of the top 15 cryptos had again above an average of 10%, Solana crypto was up a whopping 40% in the last seven days. This indeed is a clear indication that the big investors have got their eyes on SOL before deploying into the rest.
Furthermore, while many cryptos are still down at least 30% from their Resistance, SOL coin is surprisingly only 10% away from it.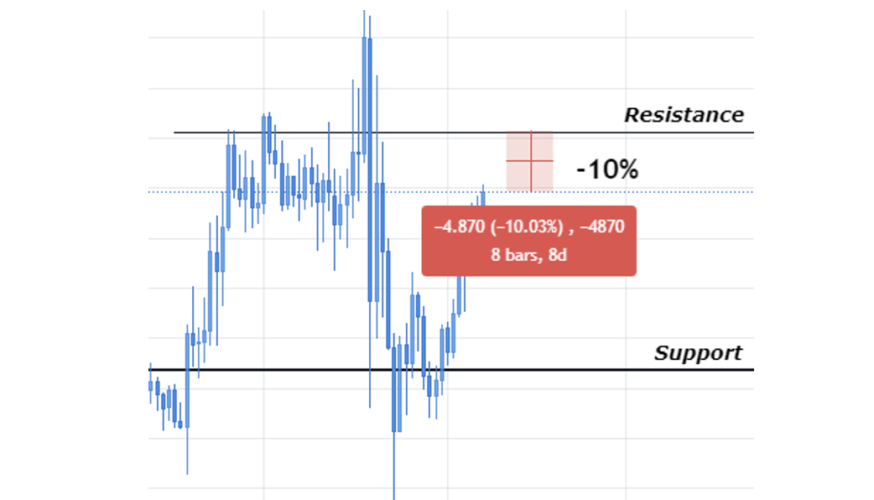 The price action highly correlating with the fundamentals and technological updates is certainly a big thumbs-up for those looking to add SOL into their portfolio.
You surely do not want to catch the highest price when getting it for a 10% discount. Get them easily from our list of most credible cryptocurrency exchanges right away!