News
/ Venus Protocol (XVS) Breaks Into Top 100
Venus Protocol (XVS) Breaks Into Top 100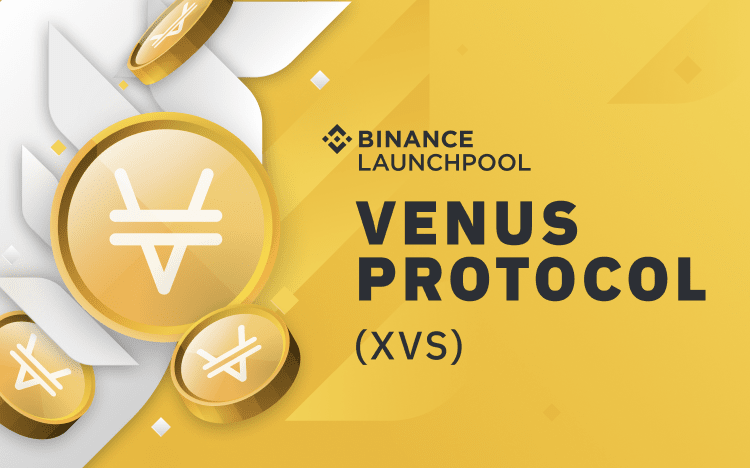 Venus Protocol (XVS) is the latest new digital platform to make fast gains in the past 24 hours. XVS runs on Binance Smart Chain, and is part of a family of new assets competing with Ethereum's DeFi space.
XVS gained more than 31.6% in the past 24 hours, to $126.92. The asset recovered from a recent dip to the $60 range, while increasing its social media presence.
Venus Protocol is part of the BSC trend of building up new protocols and platforms. The project is on track to become one of the leading tokens on BSC. Venus Protocol is also among the top 10 BSC distributed apps specializing in DeFi. The rise of Venus Protocol follows the general trend of BSC transactions, which are surpassing Ethereum daily volumes and reveal a robust DeFi collection of tokens and protocols.
Like similar protocols, Venus is accruing users and locked-in funds, which adds to the scarcity of XVS.
Venus Increases DeFi Decentralization
Venus Protocol is building another DeFi marketplace fueled by locked-in liquidity. Locking in XVS creates the VAI stablecoin, similar to the Maker protocol on Ethereum. Venus Protocol first appeared as a curated token sale boosted by Binance Launchpad.
Additionally, the Venus network allows for locking in multiple assets, with a bridge to Ethereum-based tokens like DAI and even ETH itself. Annualized percentage rates on locked-in assets vary from around 2.5 to above 10%.
Venus Protocol also offers passive income for locking in coins like Litecoin (LTC), Bitcoin Cash (BCH) and even Dogecoin (DOGE). DOGE was one of the most recent liquidity additions for passive earnings.
BSC Draws In Users with No Fee Barrier
XVS and the underlying passive income platform are going through rapid adoption, adding about 3,900 users per day less than a year after the protocol launched. The low fees on BSC mean an almost immediate adoption, with lower complexity compared to Ethereum's network.
Venus Protocol is supported within Trust Wallet, the go-to software for communicating with BSC and its bridges to Ethereum.
The value locked within the Binance ecosystem is now more than $31B, doubling in the past month. Venus Protocol is the one addition that will bring in liquidity from more than a dozen alternative assets beyond Binance Coin (BNB) and further add to that number. 
The recent coin rally is also boosting the value of locked-in assets, as BNB also rose close to its all-time high of $630. Ethereum's DeFi is still in the lead, as ETH market prices expanded close to $3,100 on May 3.
How to Hold or Trade XVS
The XVS asset may be traded through the Binance International exchange, for the EU and international community, and may be limited for US buyers. XVS is also available for wallet-based swaps. Using Pancake Swap also gives access to XVS tokens. 
XVS is yet another digital asset where speculative trading is not the only possibility. Currently, more than 40% of XVS price discovery happens on the Binance Exchange, with the possibility for significant price swings.
XVS and the Venus Protocol are also meant for longer-term holding, through passive income and the general growth of the ecosystem. Incentives to lock in coins increase some of the price risks, but also create a community that is not rushing to sell the asset for short-term profits.
XVS is still not as accessible as other crypto coins, and has no fiat bridge such as a pair on the Kraken Exchange
. It is only available indirectly. It is also possible to benefit from the Venus Protocol by holding other types of tokens, including Tether (USDT).
XVS is larger and more liquid compared to simple BSC tokens, and has a wider exchange adoption. The asset is already among the top 100 digital coins and tokens by market capitalization. The rise of XVS follows general demand for the underlying tokens of DeFi and decentralized lending protocols, and follows the current rise of Pancake Swap (CAKE) to over $40.
Venus Protocol Opens for Rewards, NFTs
As an incentive to hold onto the XVS asset, Venus Protocol has opened a round of reward token airdrops, coming this May 15. The airdrop may be an incentive to hold onto XVS for longer.
The protocol will also expand into non-fungible tokens, locking in additional value with an NFT collectibles marketplace. NFTs saw their second coming this February, but were hampered by high ETH fees. Now, new blockchains and protocols are trying to repeat the success of crypto collectibles, but make it more accessible.
How High can XVS Go
XVS is one of the assets riding on social activity, one of the chief price factors for new BSC assets. The recent rally may continue in the short term, with predictions of prices above $170.
Despite the social signals, those newly arrived altcoins may see volatility, and XVS has a short-term history of deep corrections.
Win Crypto for Free
Compete against others from around the world and the most profitable players each month win real cryptocurrency. It is free to enter so you have nothing to lose..
Crypto, Stocks, Copy Trading
eToro is one of the easiest places to buy crypto and a recognised brand in the financial industry. You can also follow and copy trade the most successful traders on the site
Kraken Review
Kraken has a good reputation for security and protection of your funds and operates across the USA (except NY), Canada, the EU and Japan
eToro Review
An Israeli fintech startup well known as a social trading broker, eToro has now over 10 million users worldwide. If you want to trade CFDs of most popular stocks, gold, shares or commodities as well as some crypto eToro is an interesting choice.
Cardano Review
An innovative digital asset utilizing a fully decentralized consensus protocol called Ourobouros. The network aims to compete with Ethereum in offering smart contract functionalities. However it is lightyears behind Ethereum in terms of adoption.
Ripple Review
This is a specific digital coin running on a series of servers. XRP promises utility in handling cross-border transactions to compete with the SWIFT interbank payment system. Being controlled by banks, many question if it is a true cryptocurrency.