News
/ Why Theta Fuel (TFUEL) is a Growth Asset
Why Theta Fuel (TFUEL) is a Growth Asset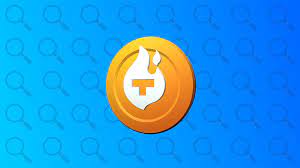 Theta Fuel (TFUEL) was the only altcoin that gained positions on Wednesday after BTC recovered the $33,000 position. TFUEL is the auxiliary asset of the Theta (THETA) project, which aims to also become a hub for decentralized finance, crypto loans, and an asset-backed dollar-denominated stablecoin. Both THETA and TFUEL stand near-record prices against BTC.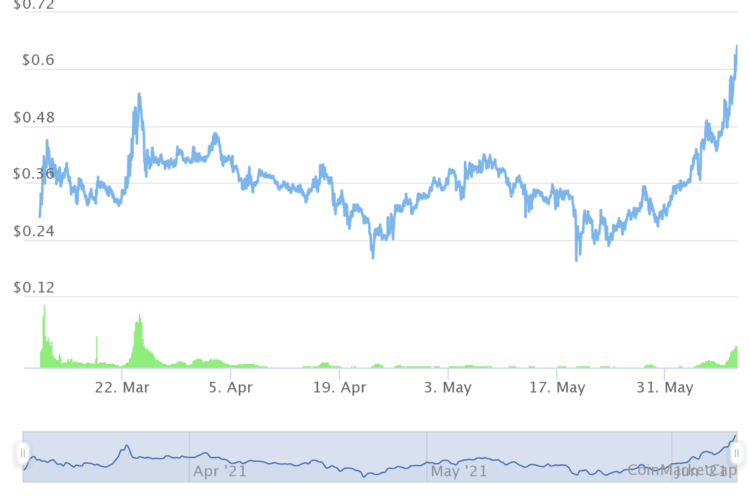 TFUEL and THETA are rising and recovering from the recent dip, based on expectations of the upcoming launch of the new Theta main network. The Mainnet 3.0 will require TFUEL to run Edge Nodes. Hence, the demand creates scarcity for TFUEL on exchanges, as most tokens are mopped up for node operation.
THETA traded at $8.88 after failing to regain double-digit prices. TFUEL added more than 28% overnight to $0.65, with some expectations of spiking to $1. The current rally is near its peak, but the upcoming mainnet launch may work to boost price action.
The preset date for the mainnet launch is June 30. The biggest risk is that once this deadline is reached, the price may lose its major support and backtrack to lower levels.
How THETA Will Evolve
In about 20 days, the Theta 3.0 network will become a new source of passive income. The payouts will be available for TFUEL staking and uptime mining. The THETA network has existed since May 2020 in its older version, while the project launched at the end of 2019. Now, the network will move to a new double-asset structure with new types of nodes.
THETA aims to build a platform for decentralized video delivery. The project is one of the rare startups that attempt to build their own network, instead of relying on an already established platform. THETA works on a peer-to-peer architecture, and has resource packs for newly joined node operators.
In effect, the risk taken to run a node is the market price of TFUEL. Other projects with similar architecture have shown nodes can lock up more than 50% of a token's supply. Before the main net launch, both THETA and TFUEL had all of their supply available in circulation, at least based on Coinmarketcap reporting.
But THETA's own statistics actually show a significant part of the tokens is already locked in the current network's nodes.
Before the Mainnet 3.0, the minimum amount of THETA to stake was 1,000 tokens. The exact economics of TFUEL staking will be known in the future. Initially, TFUEL was created as a reward for staking THETA. Staking also comes with a 48-hour cooldown period before the tokens are fully unstaked and available for transfer.
Is THETA Competitive
Most new cryptocurrency startups in 2021 attempt to move directly into the DeFi space, or offer collectibles linked to non-fungible tokens (NFTs). THETA aims to build a new network that will attract all those features over time.
As previous development has shown, it is extremely difficult for new platforms to compete with Ethereum. Yet there are success stories that combine a dual-token model with real-world applications. THETA resembles networks such as VeChain, NEO, IOST, ONT and others. So far, the network has only hosted video streaming distributed apps, with no way to estimate the number of users.
The Theta.tv, along with other streaming projects built on the platform, also wants to compete with YouTube, to allow fast content distribution merged with a reward system. Yet some investors note that the asset is rising based on speculation, as well as passive income expectations. The current platform has reportedly managed to attract just 100 content creators. THETA prices may be speculative and for now benefit from the visibility of being among top 20 coins by market capitalization.
The project has ambitious goals for its future, to include most of the activities that are a must for digital networks in 2021. Those include decentralized trading, other forms of DeFi, NFTs and all of that possible at a higher speed and lower cost in comparison to Ethereum's network.
How to Get and Store THETA
THETA is most actively traded in a pairing with USDT on the Binance International exchange. TFUEL is even more heavily dependent on Binance market action, as nearly 75% of trades are concentrated in a single trading pair. 
This highly concentrated trading also explains why the assets move up when the entire market is in the red. Storing THETA is best done with the more secure wallets available, including hardware wallets like Trezor and Ledger.
Both THETA and TFUEL have been added to the multi-asset Exodus wallet, for storage and small-scale swapping. The THETA asset can also be unlocked through an online wallet on the project's website, but this is much riskier.