News
/ Can Binance Coin (BNB) Go to $500 Soon?
Can Binance Coin (BNB) Go to $500 Soon?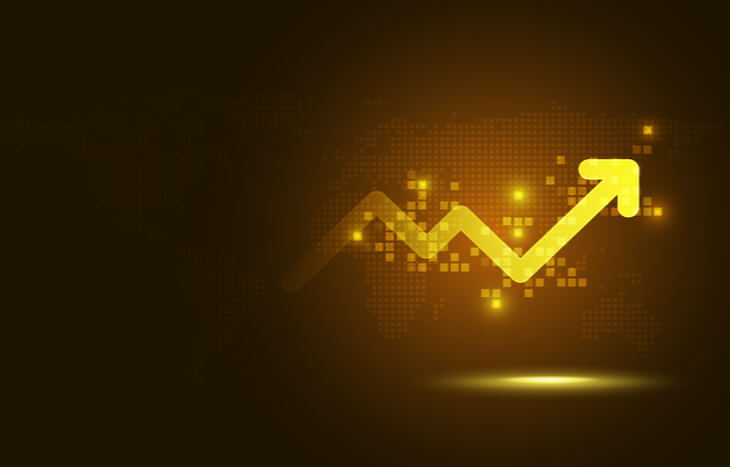 Binance Coin (BNB) is on an expansion track after it left behind its double-digit valuations just months ago. The asset sets new records above $300 easily and shows potential for a continued rally. BNB made continuous all-time highs, easily trading above $350 in the past day. The asset's price recovered from recent lows and looks like another harbinger of a highly active altcoin season.
BNB spent a long time with relatively depressed prices and was viewed as a utility asset that served the Binance International exchange ecosystem. The asset was also used to buy into Binance's curated token offerings, as well as for trading fee discounts.
But now, BNB is breaking out with predictions of reaching $1,000 and even taking the spot of Ethereum (ETH) as the second-largest asset by market capitalization.
In the past week, the climb of BNB prices has been almost constant, and so far, the coin has not tracked back for a while. BNB is up about 30% against Bitcoin (BTC) as well, showing that some altcoins still have appeal.
Social media hype sees BNB attempt to cross the $500 barrier soon.
The BNB market capitalization, however, is still about five times smaller in comparison to ETH, so a "flippening" event is not coming any time soon. Still, the presence of BNB as a top 3 coin may add to its visibility and additional investor interest.
BNB is also boosted by the co-founder of Binance, Changpeng "CZ" Zhao, who remains one of the most influential personalities in crypto space.
The BNB Ecosystem
The hub of the BNB ecosystem is the Binance Exchange, especially its international market which excludes US traders. The exchange's volumes grew to above $81B per day, up from as low as $1B per day during the bear market. Part of the trading is also distributed to Binance DEX, the decentralized exchange offering a wider array of tokens.
Binance also performs regular new token sales, announced on its Binance Launchpad blog.
The BNB asset is compatible with two blockchains- Binance Chain, the older version that moves the coin, and Binance Smart Chain, a second-generation ecosystem that has smart contract and tokenization programmable functions. Binance Smart Chain is also compatible with the Ethereum Virtual Machine and targets DeFi and automated trading and staking projects.
BNB can be sent to addresses on both chains, but to participate in DeFi, it must be moved to a Binance Smart Chain format address. As with other assets, DeFi participation is not risk-free and care must be taken to avoid errors.
BNB is an asset moving through its own blockchain, which uses both centralized and decentralized delegates. BNB can be locked with one of the block-producing delegates to receive passive income.
Delegation income depends on the commissions for each of the 21 separate delegators. It is possible to achieve annualized returns above 42%. After locking BNB, attempting to remove the coin from delegation has an additional seven-day cooldown period, so it is best not to delegate assets needed for short-term tasks.
The best tool to operate BNB and all its features is Trust Wallet, Binance's own recommended software. BNB is also available and has limited swap options through the Exodus Wallet.
BNB and DeFi Staking
One of the boosts for BNB is its participation in algorithmic swaps and decentralized finance. Until recently, BNB was only used on its own DEX, and lagged behind ETH.
The arrival of Pancake Swap changed the balance. Pancake Swap essentially created a Uniswap version for Binance Smart Chain, and immediately grew its trading volumes. The value of CAKE, its native token, is exploding, starting from around $0.60 in January, to above $17 after the latest price spikes. One of the ways CAKE affects the valuation of BNB is that the protocol locks up some of the coins in Wrapped BNB (wBNB).
BNB has a relatively high total supply of above 154M coins, though some of those assets are locked for staking, delegation, and now in decentralized finance trading pairs.
BNB Trading Profile
BNB is, as its name suggests, most heavily traded on the Binance exchange. This means the asset is highly dependent on those markets for its price discovery.
Binance has offered multiple trading pairs with fiat. But for BNB, the most significant source of liquidity is Tether (USDT), the most influential dollar-pegged digital asset. BNB has a relatively small market against BTC, and additional liquidity comes from BUSD, Binance's own dollar-pegged asset.
BNB also offers liquidity to multiple smaller altcoins. Binance became one of the most important hubs for price discovery, and a listing meant a coin could boost its price position. However, some of the newly listed pairings either move directly to Binance DEX, or have relatively small liquidity on the centralized exchange.
Bybit Bonus Bash
Up to $1000 Bonus upon deposit + $10 Coupon regardless the deposit amount. Also check out their $400,000 trading competition
Win Crypto for Free
Compete against others from around the world and the most profitable players each month win real cryptocurrency. It is free to enter so you have nothing to lose..
Crypto, Stocks, Copy Trading
eToro is one of the easiest places to buy crypto and a recognised brand in the financial industry. You can also follow and copy trade the most successful traders on the site
Kraken Review
Kraken has a good reputation for security and protection of your funds and operates across the USA (except NY), Canada, the EU and Japan
eToro Review
An Israeli fintech startup well known as a social trading broker, eToro has now over 10 million users worldwide. If you want to trade CFDs of most popular stocks, gold, shares or commodities as well as some crypto eToro is an interesting choice.
Bitcoin Review
The first cryptocurrency. It has limitations for transactions but it is still the most popular being secure, trusted and independent from banks and governments.
Cardano Review
An innovative digital asset utilizing a fully decentralized consensus protocol called Ourobouros. The network aims to compete with Ethereum in offering smart contract functionalities. However it is lightyears behind Ethereum in terms of adoption.