News
/ Cardano (ADA) Still The Favorite Altcoin? Think Again!
Cardano (ADA) Still The Favorite Altcoin? Think Again!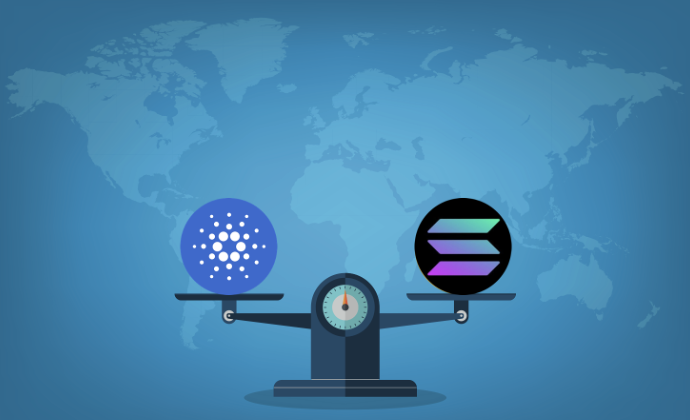 The cryptocurrency market, which many had no hope on, is proving to be the best-evolving markets. For instance, Bitcoin crypto was the only term known in the crypto space and often replaced with cryptocurrency until altcoins began to show their power and worth. After Bitcoin, Ethereum led the crypto market as the issues of Bitcoin were being addressed by this Altcoin. But Ethereum seems to have taken a lower spot with the fame growing for the relatively new altcoins of the same category, including Cardano, Polkadot, and Solana. As a result, the development of crypto space has never left a void.
Though the major cryptos have their unique solutions, the problems they are solving are pretty much the same. Due to this, they are often put in the same lot for comparison.
Popular cryptocurrency analyst Benjamin Cowen has Cardano (ADA) on their radar to understand its worth for it to become the next major smart contract.
With his experience in running a validator node in the platform, he strongly believes that there is a lot of potential in the platform, and people are still unaware of its worth.
Smart Contracts have always been a complex thing in the blockchain space. And protocols working on easing the process for developers is what makes it stand out from the crowd. Cowen asserted that he definitely found Cardano's platform easy and seamless to work with Smart Contracts and gave it a better spot than other reputed platforms in the category.
Shedding some light on the technicals, Cowen added that the native token ADA has been maintaining grounds either above the 20-week SMA (Simple Moving Average) or the 21-week EMA (Exponential Moving Average) for over nine months, which is apparently the longest period achievable by any crypto.
But Cowen is also aware of the high volatility even in bull markets. He has warned investors who are used to the volatility of Bitcoin, as ADA seems to make bigger corrections than BTC. For instance, if BTC sees a 30% drop, ADA can touch 35% or more.
Having that said, Cowen is still extremely bullish on Cardano (ADA)relative to Bitcoin (BTC). Though BTC has observed a smaller percentage drop than ADA in the recent drawdown, he expects ADA token to show a stronger and faster recovery than BTC. But if Bitcoin against the US Dollar slumps below $30,000, the recovery for ADA might not be as per anticipation.
Though Cowen is on Cardano's side for the long term, his short-term thought was filled with scepticism.
"…if Bitcoin continues to remain bearish in the short term, it's going to make it somewhat challenging for projects like Cardano to put in new all-time highs."
Putting our insights on the Cardano token, we could not agree more with crypto analyst Cowen.
Like other cryptos, ADA also faced a dramatic downfall a few weeks ago. But unlike others, Cardano cryptocurrency is clearly holding above the support – indicating the (strong) presence of buyers.
Putting a little focus into the consolidation, the market is going through for a while; there were four pushes from the buyers (with one ongoing) and three from the sellers. A couple of wicks in the bottom and the price holding higher on the third push is a sign from the buyers that they are stepping up.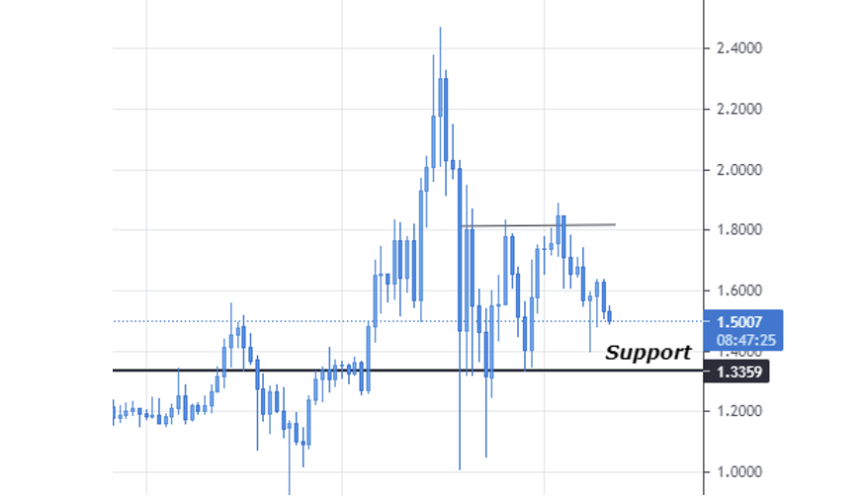 Cardano is good, but there is something better
Eminent crypto trader Jason Pizzino, in a comparison between Cardano and other cryptos, finds another crypto stronger than ADA token. However, he does believe it to be stronger than big names like Bitcoin, Ethereum, Polkadot, and Binance Coin.
Pizzino is quite bullish on ADA for the fact that it is performing well against the USD by making higher lows every step of the way. He does expect an all-time high coming for Cardano but keeps it as a longer timeframe bet.
"I don't believe we're going to be shooting up to new all-time highs and running off to five bucks any time soon…A stronger bull market is going to keep us in these ranges for a longer period of time so that we can accumulate, reaccumulate, strengthen the base and then take off."
Now, coming to the asset that has made Pizzino put Cardano as his secondary weapon is Solana (SOL). The relatively new platform is looking much powerful than Cardano, in both tech and price, according to Pizzino.
The below chart of Solana does look similar from the overall perspective, but the consolidation in both markets is different. Cardano, as seen earlier, was clearly moving sideways, while SOL cryptocurrency is slowly trending higher and higher. This pattern of higher highs and higher lows makes it a better performer than Cardano.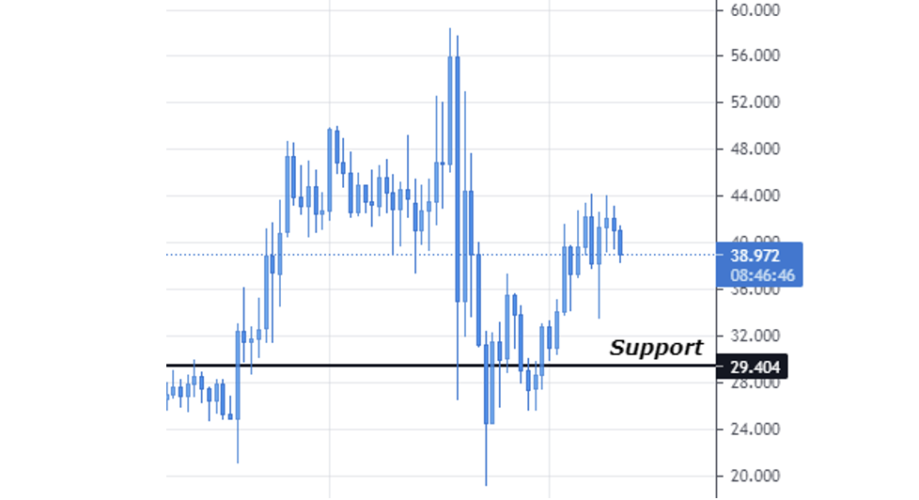 We hope this article gave some meaningful comparison between different cryptos of the field.
Now you can easily buy your favourite cryptocurrency from our list of credible crypto exchanges here.