News
/ Cryptocurrency Exchanges: A Guide To How They Work And What To Look Out For
Cryptocurrency Exchanges: A Guide To How They Work And What To Look Out For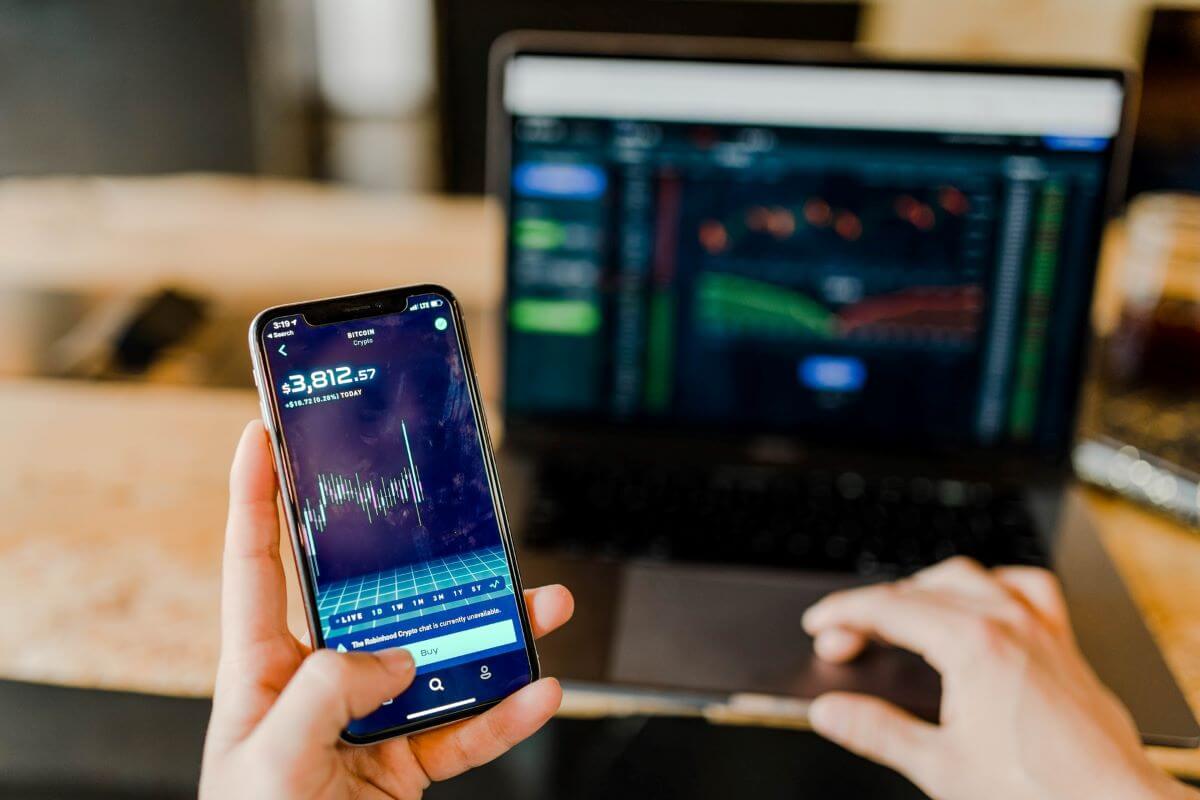 For the uninitiated, crypto trading might seem incredibly daunting. However, with a bit of industry knowledge and insight, it can be potentially lucrative and enjoyable.
Crypto trading communities like Traders Of Crypto work hard to offer a resource for a wide range of cryptocurrency enthusiasts.
If you're researching cryptocurrency trading and considering buying yourself some virtual currency, then you've probably heard the term 'cryptocurrency exchange'.
This term refers to a digital platform that allows its users to buy, sell and, sometimes, win cryptocurrency. If you want to start trading in Bitcoin or other popular cryptocurrencies, you need to find out about cryptocurrency exchanges.
Keep reading, and we'll provide you with an overview of crypto exchanges and what you should look out for when choosing one.
What Is A Cryptocurrency Exchange?
As mentioned briefly above, an exchange is a digital platform that allows users to trade in their chosen cryptocurrency.
Most exchanges are web-based, but many also have a mobile app, so you can take your trading wherever you go.
Effectively, a digital currency exchange is similar to a traditional Bureau de Change, except that they are exclusively online.
Traders using exchanges can trade virtual currencies and make Fiat transactions, as well as various pairings with other cryptocurrencies.
When you're trading your digital cash on an exchange, you first need to create an account. With an account on the platform, you'll be able to purchase coins and trade them for a profit.
The exchange becomes the custodian of your coins, and as such, most of them also offer a wallet for you to store them in, although some partner with third-party crypto wallet providers.
Currently, there are hundreds of global crypto trading platforms on the market, so you need to explore all of the options before you commit to one.
Do Traders Need To Use Crypto Exchanges?
It is possible to buy virtual currencies without using an exchange, but it is more complicated and comes with additional risks and security concerns.
With a crypto wallet and the keys to your coins, you can then use a non-custodial crypto platform, such as ChangeNOW, Wirex or Coinswitch.
As these platforms don't hold your cryptocurrencies, they aren't responsible for the security of your virtual currency.
Therefore, you need to be responsible for your coins and their online security. That can be challenging, particularly if you're new to the world of crypto trading.
So, it might be worth choosing a respected crypto exchange while you learn more about how to buy and sell digital coins before you try trading without one.
What To Look Out For In A Cryptocurrency Exchange
If you're eager to use an exchange for your crypto trading, then you need to know what to look for before you sign-up for an account.
That means checking our reliable cryptocurrency exchange reviews , such as those provided by the experts at Traders Of Crypto.
As well as reading third-party reviews, you also need to think about your own requirements and what you're looking for when searching for the ideal Bitcoin exchanges where you can trade these popular digital tokens and other virtual currencies.
The main factors you need to consider when choosing an exchange are:
The Coins On Offer: Popular crypto like Bitcoin and Ethereum are available on almost every platform, but lesser-known tokens such as PancakeSwap, Terra and others aren't available on every exchange, so you need to check the list of coins on offer before joining a crypto community
Other Financial Assets: Some crypto exchanges also allow users to trade other assets, such as stocks, shares, ETFs and more, so if you want to invest in a variety of solutions, then you should try to find a platform that allows you to store them all in one place
Transaction Fees: The fees charged to buy, sell or withdraw your funds from the platform will have an effect on your trading profits, so you need to learn about them and find the most cost-effective platform for you
Asset Prices: The prices of digital currencies vary across different exchanges, so as well as the fee that the site charges, you also need to consider the prices offered by each platform you consider using
Security: Exchanges are often the targets of cybercriminals because there is a lot of cash stored on them, so you need to find a platform with a robust cybersecurity policy
Regulation: Check where the exchange is regulated, or if it is unregulated, as this can influence your rights if something goes wrong
Insurance: Some platforms offer fund protection in case your account is compromised, and these can offer users additional security in case their tokens are stolen
Geographical Restrictions: Some exchanges aren't available in some countries, so you should check out a country search like ours to find out which sites are available in your region
Liquidity: If a site has strong liquidity, then it will be easy for you to convert your coins into cash, so you need to find platforms that have strong liquidity and will allow you to withdraw your funds quickly and without any hassle
Features: Additional functions such as crypto wallets, demo accounts and more are available on some platforms, so you should check out all the options out there before you become a user
UX And Interface: When you trade on an exchange, you will, inevitably, spend a lot of time on it, so you need to find one with an easy-to-use interface and the user experience that you expect
Customer Trust: Before you get started using a crypto trading platform, you need to read about what other customers say so that you know the site can be trusted
Some crypto exchanges offer bonuses and deals , so you should check them out to find a cost-effective way to start Bitcoin trading or dealing in other cryptocurrencies.
By knowing what you want out of a trading platform, you can find the right one that suits your needs and gives you the opportunity to join a community of experienced crypto traders.
Do Your Research Before Signing Up To A Cryptocurrency Exchange
When choosing a trading platform for any type of financial asset, you need to make sure that you do your research before you join.
That means that if you want to find the perfect cryptocurrency exchange for you, then you need to research all of the platforms on the market currently.
As a renowned cryptocurrency community, Traders Of Crypto is committed to offering traders the resources they need to find the right exchange.
So, as well as our exchange reviews, we also offer guides on a variety of digital currency trading topics to our members and website visitors.
We also know that new exchanges are established every few months and that platforms launch new features that could benefit traders.
As such, we also provide crypto news and updates so that you can learn about the latest developments in the cryptocurrency market.
If you want to get the full benefit of our expertise, win prizes in our competitions , and more, then you should sign up for an account on Traders Of Crypto .
By joining our network of cryptocurrency enthusiasts, you'll be able to win free tokens, improve your crypto trading skills and more. So, what are you waiting for?
Bybit Bonus Bash
Up to $1000 Bonus upon deposit + $10 Coupon regardless the deposit amount. Also check out their $400,000 trading competition
Win Crypto for Free
Compete against others from around the world and the most profitable players each month win real cryptocurrency. It is free to enter so you have nothing to lose..
Crypto, Stocks, Copy Trading
eToro is one of the easiest places to buy crypto and a recognised brand in the financial industry. You can also follow and copy trade the most successful traders on the site
Kraken Review
Kraken has a good reputation for security and protection of your funds and operates across the USA (except NY), Canada, the EU and Japan
eToro Review
An Israeli fintech startup well known as a social trading broker, eToro has now over 10 million users worldwide. If you want to trade CFDs of most popular stocks, gold, shares or commodities as well as some crypto eToro is an interesting choice.
IOTA Review
Also carrying the MIOTA ticker, this asset relied on coordinating multiple wallets in a directed acyclical graph (DAG) instead of a blockchain. The IOTA project had problems with its hashing algorithm and later suffered from lost coins and connectivity problems leading to the need to re-coordinate the network in a series of updates. The IOTA community remains strong, aiming to achieve the coin's initial usage as a tool to facilitate the Internet of Things (IoT).
Bitcoin Review
The first cryptocurrency. It has limitations for transactions but it is still the most popular being secure, trusted and independent from banks and governments.