News
/ Dogecoin: It's All About Musk and Buterin
Dogecoin: It's All About Musk and Buterin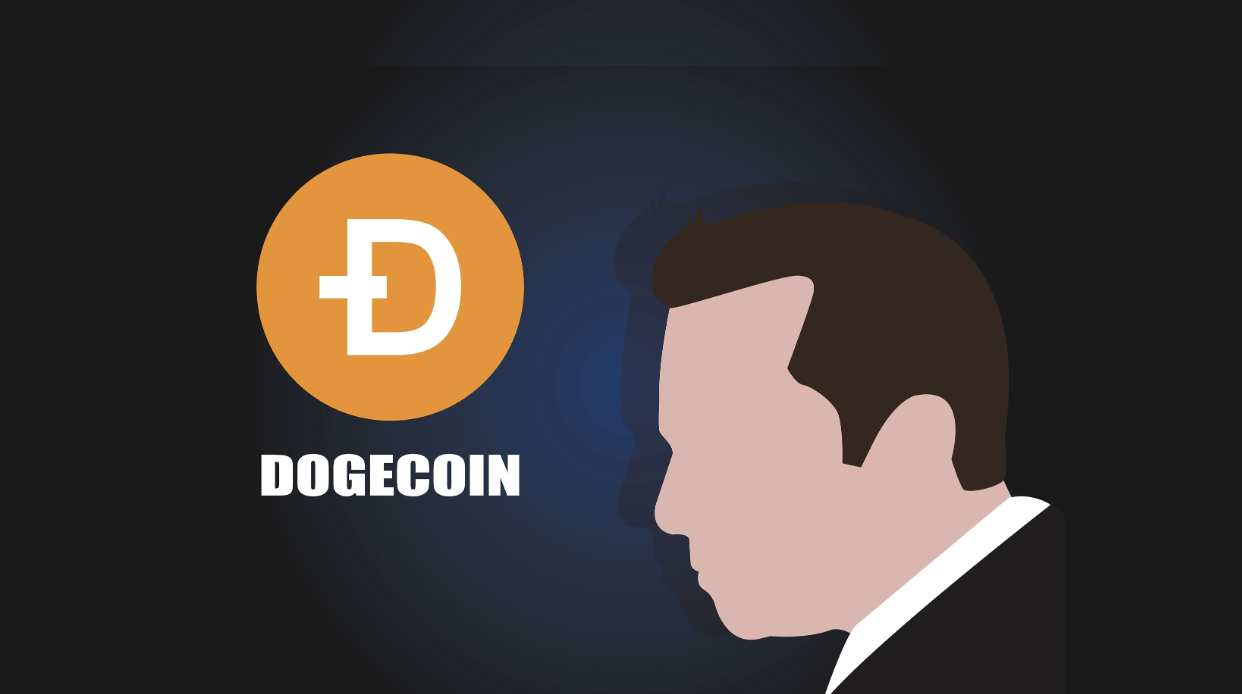 Cryptocurrencies have come a long way since the Bitcoin boom. No doubt that they are the most rapidly developing market in the world at the moment. And its user attention over the years has always been on an upward trajectory. And with names like Elon Musk talking about it, the popularity of this asset class is unmatchable with any other.
One such cryptocurrency that is seen to move based on social media attention is Dogecoin cryptocurrency. The coin, which was created in reference to a meme with no real intention to bring real value to it, is now one of the most valuable cryptos. The crypto introduced as a joke has made a fortune to many.
Dogecoin the sixth most valuable crypto with a market cap of $42 billion, is no longer taken for granted. Investors do believe in this crypto, and it really shows.
Dogecoin Payments Accepted Here!
No, it is not Elon Musk who accepted DOGE as a form of payment. But it is close. A German taxi company that has only Tesla cars has recently announced that it would accept Dogecoin token from customers as a form of payment for their rides.
The taxi firm took to Reddit recently and stated their company is the "first Taxi in Germany to accept Dogecoin as payment."
The following post mentioned some details about it, indicating that users who are willing to pay via Dogecoin need to necessarily have a digital wallet preinstalled. They can send the cost of the ride before, during, or after the trip. But the transfer fee must be endured by the customers.
Stefan Muller, the company founder, explained that bringing in Dogecoin (DOGE) was only a marketing idea for their business until the Reddit post started to trend, and the interest of people to use Dogecoin for paying for their rides grew.
To date, it was accepting the two prominent cryptos – Bitcoin and Tether. But with the demand kicking in for Dogecoin, they added their third crypto as another mode of payment.
Vitalik Buterin and Elon Musk are Getting Along Well
Recently, Elon Musk took it to Twitter, suggesting some improvements for Dogecoin. And surprisingly, Vitalik Buterin, the author of the Ethereum white paper, took a dig at the matter talked about the possible future interoperability between Ethereum token and Dogecoin.
It all began on May 15 when Musk said that Dogecoin could surpass and win against Bitcoin if its (dogecoin) developers improved its block production by 10X, block size by 10X, and lower transaction fee by 100X.
A week later, the Russian-Canadian programmer, Buterin published a post challenging Tesla CEO's thought on blockchain scalability and said that it could lead to "extreme centralization" and "compromising the fundamental properties that make a blockchain what it is."
In response to what the creator of Ethereum crypto said, Musk tweeted,
Lex Fridman, an MIT AI Researcher, in conversation with Buterin, wanted to clearly know the hurdles that prevent Dogecoin from becoming one of the primary cryptocurrencies in the world.
Buterin casually replied, saying that he does not fear "the doge" and loves them. He also said that they accept it annually in their Devcon conferences.
Getting a little technical, Buterin elaborated the scalability issues and said that tweaking some parameters without changing anything else can make it much challenging for miners to validate the chain – and making it more like a centralized system.
Dogecoin Simply Following the Herd
Dogecoin, which always stood out of the crowd a few months ago, has been following the price action of most altcoins.
Moreover, the uplift that used to come in price action after a tweet from Musk is no longer as significant as it used to be.
The most recent bull run DOGE had was in the first week of May. Since then, the market has been plummeting or ranging.
The drop that came on May 19 brought the price of Dogecoin below the Support equals Resistance – indicating selling pressure and failure of buyers to maintain grounds.
Currently, the price has been hovering between 3 cents and 4 cents for over 20 days. There were a couple of pushes from the buyers and a couple from the sellers as well – with equal strength. However, the longer the consolidation, the bigger the blast.
Thus, if the buyers hold the demand zone and breach above the black ray, we can expect the old uptrend to come back in action.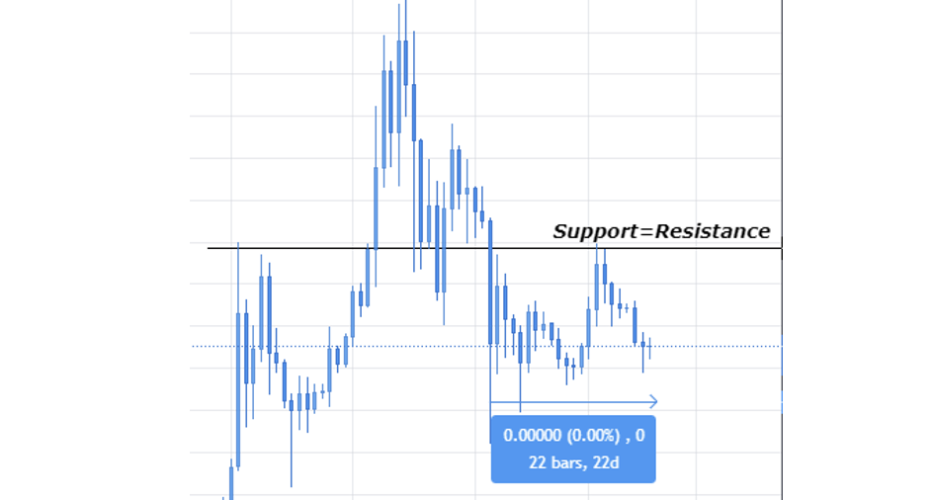 Bitcoin and many altcoins are on a discount and holding at technically bullish areas. What are you waiting for? Get your favourite cryptos from our comprehensive list of reputed crypto exchanges right away!