News
/ Holochain (HOT) Enters Crypto Top 30
Holochain (HOT) Enters Crypto Top 30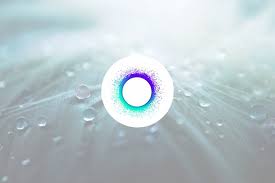 Holochain (HOT) is one of the altcoins moving more actively than the rest of the market. In the first days of April, HOT is now above 2 cents, with expectations of soon becoming a top 10 asset by market capitalization. 
HOT spiked to above $0.028 at the start of a new week, reaching new highs in the past few weeks alone. Since its launch in 2018, HOT hovered sideways between $0.0001 and $0.0003, before turning into one of the hottest trades among altcoins.
Holochain is about to celebrate its third anniversary since its token sale in April 2018, when it raised more than $20M.
On April 5, HOT reached a peak at $0.03 before retreating slightly. The recent price action coincides with what looks like a general trend for altcoins to start outperforming Bitcoin (BTC). HOT was a trading anomaly at one point, though its performance follows patterns also exhibited by previously dormant coins and tokens, such as TRON (TRX), EOS, and other older blockchains once again gaining attention.
What Holochain Offers
Holochain offers a connected economy of reputations, distributed apps, digital goods and other applications. The network is one of the potential competitors to Ethereum, though it has its own separate community of developers.
Holochain offers to attract a bigger potential pool of developers, as it offers JavaScript enabled app creation on its network. In this, the project is similar to Lisk (LSK), and removes the barrier for developers to use Solidity for Ethereum programming.
The ambition of the Holochain network is to also offer decentralized web hosting and deal with the problem of monopolies like Amazon Web Services. Currently, the economy of Holochain is operational and users can receive HOT for hosting distributed apps on computers of their choice. This makes HOT similar to other popular decentralized solutions, such as the recently booming Filecoin (FL).
HOT Trading Potential
One of the reasons HOT is highly reactive to hype and sudden trading interest is that most of its trades are concentrated on a single exchange, Binance International. With speculative trading coming from Asian markets, this positions the asset as an ideal bet for future price gains. 
HOT/USDT remains the most active pair, giving the asset an additional boost through stablecoin inflows. HOT price action is also getting de-coupled from BTC, which is now relatively stable right under $60,000.
Still, HOT remains highly speculative and capable of backtracking to lower positions.
The total supply of HOT is relatively high, above 160B coins, more than double the supply of TRX. HOT is still in a period of price discovery, with some of the most extreme predictions envisioning prices as high as $1.
How to Get and Keep HOT
HOT may be restricted for US-based traders that are barred from Binance International. To store HOT outside the exchange, the native wallet of Binance, TrustWallet, offers a more secure tool for owning the asset.
HOT can also be kept in any wallet such as MetaMask or MyEtherWallet. The reason for this is that Holochain has still not moved to its own mainnet, and the HOT token still runs on the Ethereum network.
The project's developers do not have a hard and fast date for re-launching HOT or a similar asset on its native blockchain. Paradoxically, the project still relies on Ethereum despite its goal to one day become its competitor.
HOT Remains Risky Investment
HOT is being listed on new exchanges, which already accept deposits. Sending coins to a smaller exchange holds risks of a total loss, if the market operator disappears or disables withdrawals.
HOT is currently available on multiple small-scale exchanges, including the Balancer decentralized exchange in a pairing with Wrapped Ethereum (WETH). Currently, some of the HOT price discovery also happens on Uniswap, again in an algorithmic trading pairing with WETH. 
HOT remains a relatively niche asset, with no set date for Coinbase listing. HOT is still currently exposed to Ethereum gas fees and network congestion, and requires the purchase of some ETH for making token transfers. HOT is also not available on some of the commonly used wallets such as Exodus.
About 40% of the total HOT supply is held in the top 10 wallets, which mostly belong to exchange operators. This means there is plenty of HOT available for trading.
HOT has also relatively low liquidity and high potential slippage on most trading pairs. Still, the asset is an indicator for general acceptance of altcoins and smaller projects. The Holochain project also shows that strong fandoms can bring relatively forgotten tokens to new attention and see renewed price action.
In the coming years, HOT is yet to mark some of the milestones common to crypto startups, such as wider wallet availability and the launch of its own blockchain.
Bybit Bonus Bash
Up to $1000 Bonus upon deposit + $10 Coupon regardless the deposit amount. Also check out their $400,000 trading competition
Win Crypto for Free
Compete against others from around the world and the most profitable players each month win real cryptocurrency. It is free to enter so you have nothing to lose..
Crypto, Stocks, Copy Trading
eToro is one of the easiest places to buy crypto and a recognised brand in the financial industry. You can also follow and copy trade the most successful traders on the site
Kraken Review
Kraken has a good reputation for security and protection of your funds and operates across the USA (except NY), Canada, the EU and Japan
eToro Review
An Israeli fintech startup well known as a social trading broker, eToro has now over 10 million users worldwide. If you want to trade CFDs of most popular stocks, gold, shares or commodities as well as some crypto eToro is an interesting choice.
Cardano Review
An innovative digital asset utilizing a fully decentralized consensus protocol called Ourobouros. The network aims to compete with Ethereum in offering smart contract functionalities. However it is lightyears behind Ethereum in terms of adoption.
Bitcoin Review
The first cryptocurrency. It has limitations for transactions but it is still the most popular being secure, trusted and independent from banks and governments.