News
/ Terra (LUNA) With Another Market-Defying Breakout
Terra (LUNA) With Another Market-Defying Breakout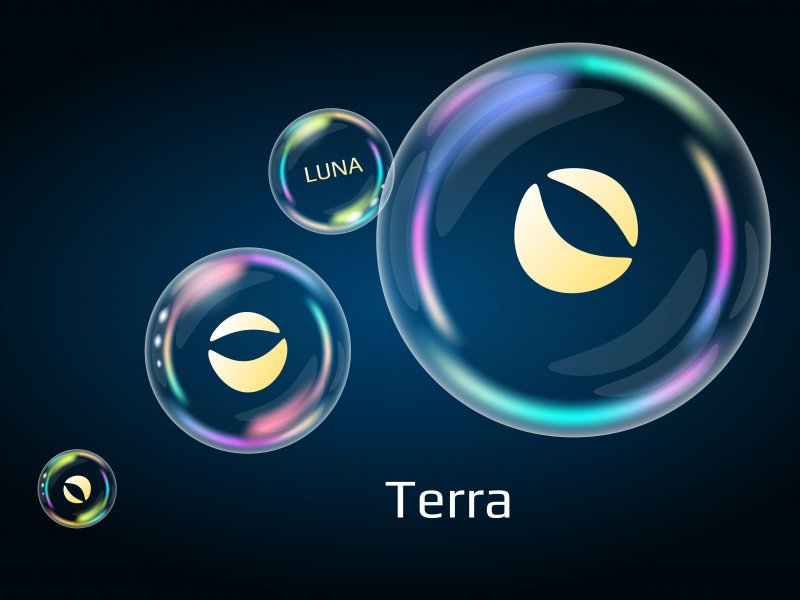 Terra (LUNA) has once again proven its resilience, making the strongest rebound compared to both Bitcoin (BTC) and overall altcoin performance. The incentive to hold LUNA is boosting prices, and the asset marked an all-time high despite recent bearish pressures.
LUNA touched an all-time high of $95, with most of the gains made in the past week after bouncing from lows of around $55. LUNA made its move while the rest of the market was showing bearish attitudes, with assets wiping out a significant part of their value.
The LUNA climb in the past 24 hours extended into European trading hours, pushing the asset to $97.56, with a brief stint above $98. Trading volumes at $3.6B in 24 hours are the highest for LUNA since the market rally in Q2.
What Caused the LUNA Spike
LUNA has a strong community of support around the Terra project. However, the recent price rally was viewed with some skepticism, leading to an outflow of leveraged trading.
The LUNA trading pairs see a slowdown of leveraged trading, as seen by a negative funding rate. Trading has become fearful, with lowered funding rates even for more liquid coins. Nothing guarantees the LUNA rally, but traders are also fearful to attempt to short the asset.
Will the LUNA Rally Last
LUNA has a fixed advantage in having more assets locked to support the generation of UST, a dollar-denominated asset created with only cryptocurrency collateral. UST is among the most successful algorithmic stablecoins.
The Terra protocol has locked in more than $16B in value, rivaling Binance Smart Chain. Recently, Terra flipped Avalanche (AVAX), another highly active asset with more than $12.5B in notional value locked. 
Together with Solana (SOL), the three assets form a basis of strongly funded platforms for NFTs, open finance and the newly emerging blockchain games.
Value locked may not translate into immediate price gains, which mostly depend on trader moods and short-term risk taking.
However, short-term conditions see an open sky above LUNA, with buying possibly overcoming any selling pressures.
For now, LUNA is a coin closely held for future gains, though in the short term it is possible the price slips. The LUNA/USDT trading pair on Binance has an 805 points liquidity score and $4.8M in value for a 2% upward move.
The market can also currently absorb more than $3.5M in sales with 2% slippage. LUNA also became the third most active digital coin to be traded on Binance International, standing just behind Ethereum (ETH).
In the immediate term, LUNA may set expectations for records above $100. With the expected project expansion in the coming year, even higher valuations are seen as a possibility.
UST Expansion Continues
The creation of UST continues with rapid expansion, achieving 300% growth since September to above $9B in value locked. UST is instrumental to multiple platforms, as an intuitive tool for payments.
UST is also expected to expand to other protocols like Aurora and NEAR, becoming a part of additional ecosystems. UST is part of the trend for dollar-pegged stablecoins to displace Tether (USDT) by biting off a bigger share of trading and value movement. UST is also highly active within the Terra ecosystem of digital money creation.
The current expansion of value locked for Terra's protocol also hinges on the current market valuation of LUNA and may fluctuate, going below the value locked on Binance Smart Chain.
Soft Fork, Kraken Listing Push LUNA 
LUNA is getting a boost from a newly added Kraken trading pair. LUNA started Kraken trading in the past five days, adding to the latest leg of expansion. The listing of LUNA followed the launch of AVAX trading on the EU-based exchange.
The Terra protocol will also attract attention in the coming days for the expected protocol upgrade or soft fork. The Binance exchange will support the soft fork for LUNA holders who have chosen the exchange's custodial wallets.
LUNA is also involved in a growing list of airdrops that give an incentive to hold onto a balance of coins. Gamified projects like LunaRish are one of the high-profile airdrops with a large community and significant marketing efforts.
Another upcoming project also tied to LUNA holders is the $SHD airdrop, for another project with a similar algorithmic stablecoin issuance mechanism.
LUNA also has an incentive to be locked with one of the validators, which often promise a 5% or above in commissions, and as much as 10%. The current tokens in circulation represent roughly 35% of the total supply, with more than 842M LUNA in total generated but not active in the open market.