News
/ THETA: Why is This Crypto in the Top 10
THETA: Why is This Crypto in the Top 10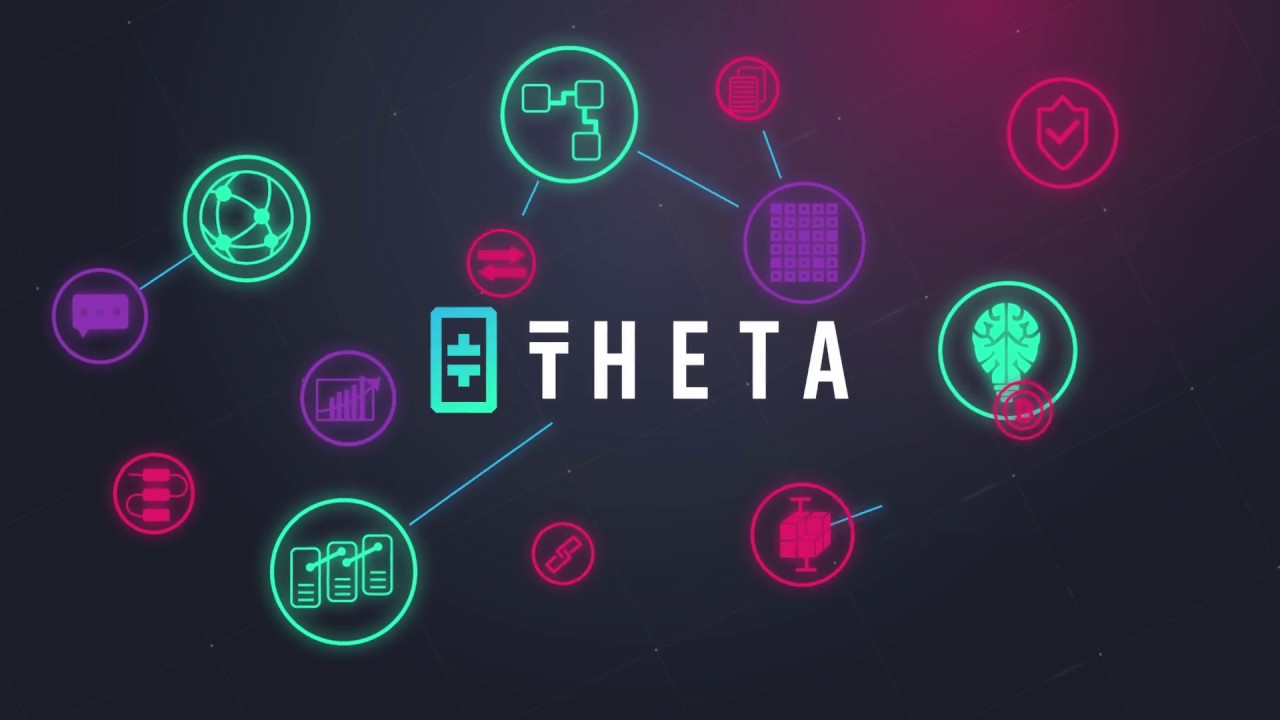 The top 10 of crypto assets saw another rearrangement, as suddenly the THETA token defied the market direction. THETA grew enough to take spot nine in terms of market capitalization, displacing Litecoin (LTC) and Bitcoin Cash (BCH). 
In the past few days, THETA received a boost after a mention from Google Cloud, one of its chief partners for deploying its video streaming network.
The added attention brought THETA above $10 and into price discovery territory. THETA started the year a bit above $1, after a prolonged stint under $0.50 over the years. Then the rising enthusiasm helped the token spike above $13.
THETA is among the handful of coins and tokens that manage to spike suddenly, while Bitcoin (BTC) and the rest of the market remain flat or slide. The recent price action is considered a sign there is demand for altcoins capable of 10X moves. THETA has also grown against BTC by more than 300% in a month.
What is THETA
The mission of the THETA project is to build a fast video delivery service. Creators will be incentivized with micropayments using the native token.
The network also offers node operation for tokenized rewards. THETA claims its nodes are also supported by Google, Sony and other large corporations. THETA aims to build the infrastructure of Web 3.0, where decentralized networks with community involvement try to compete with larger Internet content companies.
THETA is one of the tokens rising despite not being used within the context of decentralized finance. However, the network may open its own decentralized exchange. The project is also open to creating its own non-fungible token ecosystem, a further incentive to tokenize content and unique digital items.
As of 2021, THETA is in the process of re-launching its mainnet. The 3.0 version of the mainnet is coming in about three months, and will offer expanded reward functionalities. The new forms of rewards will be paid in a new TFuel asset, and will also include uptime mining.
Why is THETA Rising Now
The THETA token is receiving some extra attention on social media, leading to higher trading activity. The price gains for this asset are happening due to trades on the Asian markets. 
THETA trades at a premium on the Bithumb exchange, reflecting Korean speculative interest. The asset reached as high as $14.19, where other exchanges traded at $13.50. The biggest market for THETA is Binance International, the platform which is legally inaccessible to US traders. 
The rise of THETA to position 9 on Coinmarketcap means higher visibility. Additionally, US-based investors mentioned a potential Coinbase listing, though that expectation may be purely speculative.
Why Choose THETA
The THETA asset has a total supply of 1B coins. Of that supply, more than 51% are staked, and the expectation is that in the future, a large part of the supply will be locked in nodes and staking wallets.
The simple staking of THETA is a relatively low-return option, with only 0.2% annualized returns. Since the summer of 2020, the 2.0 network also offers Guardian Nodes, which will continue with the 3.0 version of the network.
The requirements for running a guardian node are as follows:
Minimum staking: 10,000 THETA
5Mbps+ upload and download speeds
CPU: 4 cores or more
8 GB minimum memory
Guardian nodes earn a proportion of the ThetaFuel (TFUEL) asset. The potential reward is fixed at 250,000 TFUEL tokens per year, and distributed based on the amount of tokens staked in the node.
Guardian nodes bring in about 3% returns, though this may vary depending on the amount staked and other market conditions.
How High can THETA Go
The biggest drive of THETA prices in March 2021 is speculative interest. Time will tell if THETA is going through a short-term pump. Longer-term predictions see THETA as a three-digit asset.
The token is in relatively short supply, due to more than 3,600 guardian nodes and a general tendency of the THETA community to hold onto their coins. The expectations of the altcoin bull market to continue throughout 2021 may add to the token's success. Some of the tokens are also locked into smaller nodes for staking. 
However, THETA has still rather low measures of real market liquidity based on Coinmarketcap criteria. This means the price may slip due to selling and easily crash again to much lower levels. It was only in the past week that THETA saw more significant trading volumes, peaking above $2.6B in trades for a period of 24 hours. Since then, THETA trading has returned to lower volumes of just under $1B per day.
Bybit Bonus Bash
Up to $1000 Bonus upon deposit + $10 Coupon regardless the deposit amount. Also check out their $400,000 trading competition
Win Crypto for Free
Compete against others from around the world and the most profitable players each month win real cryptocurrency. It is free to enter so you have nothing to lose..
Crypto, Stocks, Copy Trading
eToro is one of the easiest places to buy crypto and a recognised brand in the financial industry. You can also follow and copy trade the most successful traders on the site
Kraken Review
Kraken has a good reputation for security and protection of your funds and operates across the USA (except NY), Canada, the EU and Japan
eToro Review
An Israeli fintech startup well known as a social trading broker, eToro has now over 10 million users worldwide. If you want to trade CFDs of most popular stocks, gold, shares or commodities as well as some crypto eToro is an interesting choice.
IOTA Review
Also carrying the MIOTA ticker, this asset relied on coordinating multiple wallets in a directed acyclical graph (DAG) instead of a blockchain. The IOTA project had problems with its hashing algorithm and later suffered from lost coins and connectivity problems leading to the need to re-coordinate the network in a series of updates. The IOTA community remains strong, aiming to achieve the coin's initial usage as a tool to facilitate the Internet of Things (IoT).
Cardano Review
An innovative digital asset utilizing a fully decentralized consensus protocol called Ourobouros. The network aims to compete with Ethereum in offering smart contract functionalities. However it is lightyears behind Ethereum in terms of adoption.