News
/ VISA Boosts Crypto.com with USDC Acceptance
VISA Boosts Crypto.com with USDC Acceptance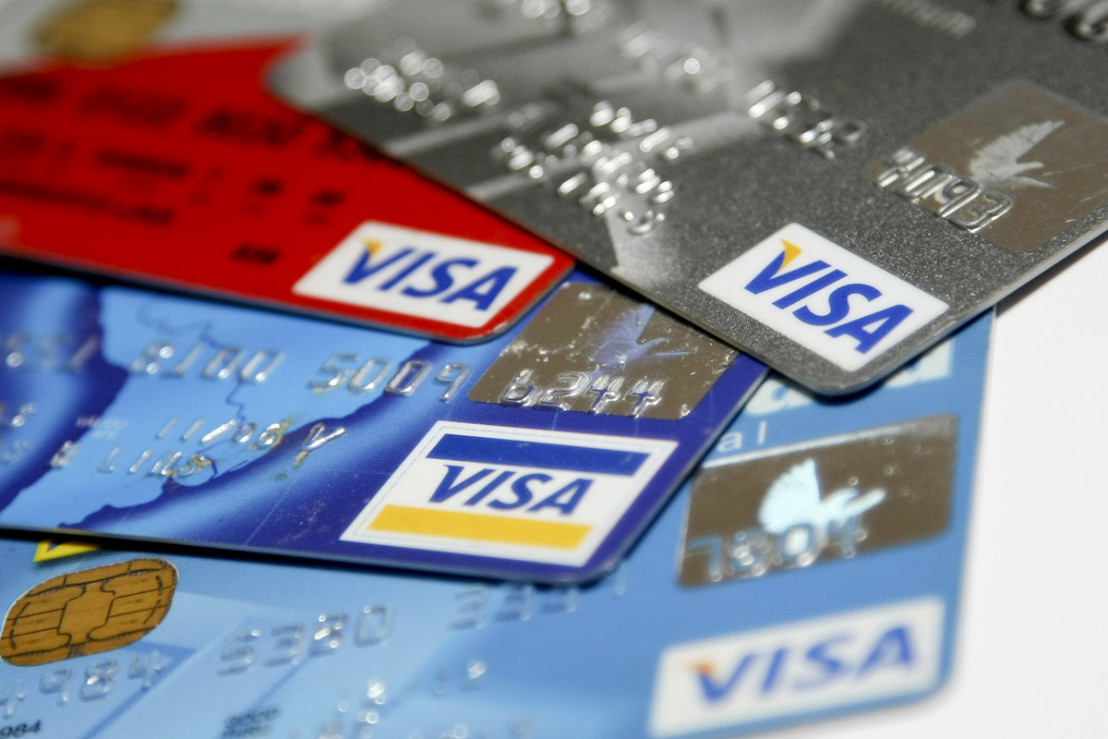 VISA, Inc. has extended its partnership with the Crypto.com startup, and will allow payments in USDC, a dollar-pegged digital asset. USDC payments will be possible to make settlements between users.
The USD Coin, as the asset is also known, is a dollar-pegged token running on the Ethereum network. USDC appeared as an alternative to Tether (USDT), offering a more credible asset with full US dollar backing.
USDC was developed by the Coinbase crypto brokerage company, in partnership with Circle Internet Financial. USDC is available to most jurisdictions outside the US and Canada, and subject to some restrictions for retail traders.
This is not the first VISA foray into crypto partnership. However, the company faced headwinds as it had to cancel some of the cards issued to crypto projects. VISA had to terminate its agreement with the Wavecrest card provider due to compliance problems. Crypto.com, however, was one of the projects that did not have its cards canceled or re-issued.
USDC is Fully Transparent
USDC is one of the few stablecoins that can be bought easily with credit or debit cards. The coin is easily traceable both to exchanges and to wallets, as the goal of Circle, Inc. was to offer a digital asset that also satisfied financial regulations.
There are more than $10B USDC in circulation, growing from a few million over the years. More than 70,000 wallets hold the coins, including individual owners and exchanges. USDC supports 100 trading pairs on various markets, but its most significant usage is on Coinbase.
USDC is also used on decentralized exchanges, including Uniswap. Binance International uses the asset. 
USDC Can be Frozen
Unlike other digital assets, USDC can be centrally controlled. This drew some criticism, as it defeated one of the chief purposes of crypto coins. However, all the users of USDC are committed to avoiding money laundering or terrorism financing, hence the need to freeze accounts with uncertain origin of funds, or unusual activity.
For now, freezing accounts is relatively rare, and USDC has expanded its presence among international crypto exchanges, provided users complete their KYC process.
At this point, however, it is uncertain how much scrutiny is put on USDC on-chain transactions. Some of the tokens have circulated for a long time, and have participated in multiple DeFi schemes or other crypto operations.
This also means some of the USDC may be locked in liquidity pools, and support price discovery for new tokens. There are also on-chain transactions showing USDC tokens moving into the Uniswap smart contracts.
USDC Still Fighting for Market Share
Currently, USDC is the second-largest stablecoin by market capitalization and supply. However, USDC is still not significant competition for the leading coin, USDT. Currently, Tether's stablecoin still covers more than 97% of all trades, and USDC participates in just under 2% of crypto trading.
However, the smaller supply and fully transparent exchanges make USDC more reliable and more easily traceable.
How VISA Plans to Use USDC
VISA entered the world of crypto by partnering with Crypto.com, a startup mixing ownership, rewards and incentive payments for digital assets.
Crypto.com first appeared in 2017, becoming one of the multiple token-based projects. The ICO for the project raised more than $27M. Initially, the startup went under the name Monaco (MCO), and later rebranded to Crypto.com, with a dual token structure. The Crypto.com cards and wallets can carry multiple digital coins and tokens.
For Crypto.com, VISA works as a partner in settling transactions. Some of the transactions will be settled in USDC, which has lately preserved its dollar peg without problems. The settlements will go through Anchorage, a fully certified digital asset bank.
For USDC, some of the transactions may not go through the Ethereum blockchain, and instead use other tools for transfer of ownership. The Ethereum network itself is relatively slow, and may incur unpredictable fees for transactions. Users of USDC have complained that they end up with limited funds after going through a few transactions.
However, the partnership of VISA with Crypto.com shows the sector has become more reliable, and has been accepted as an emerging part of the fintech payment infrastructure.
USDC Arbitrage and Trading Pairs
The USDC asset is a potential fiat on-ramp for crypto beginners. There is also a robust arbitrage market, which transforms USDC into USDT on Binance International.
USDC can also be swapped for other dollar-pegged coins, which are more widely used on niche exchanges. The liquidity patterns show USDC is mostly used as a portable token to transfer value between trading venues.
USDC can be exchanged back into fiat, with EU-based Kraken exchange offering pairs with the US dollar and the Euro. The advantage of USDC is also the fact that it can be traced to actual dollar reserves, unlike purely algorithmic dollar-pegged coins like DAI. 
Bybit Bonus Bash
Up to $1000 Bonus upon deposit + $10 Coupon regardless the deposit amount. Also check out their $400,000 trading competition
Win Crypto for Free
Compete against others from around the world and the most profitable players each month win real cryptocurrency. It is free to enter so you have nothing to lose..
Crypto, Stocks, Copy Trading
eToro is one of the easiest places to buy crypto and a recognised brand in the financial industry. You can also follow and copy trade the most successful traders on the site
Kraken Review
Kraken has a good reputation for security and protection of your funds and operates across the USA (except NY), Canada, the EU and Japan
eToro Review
An Israeli fintech startup well known as a social trading broker, eToro has now over 10 million users worldwide. If you want to trade CFDs of most popular stocks, gold, shares or commodities as well as some crypto eToro is an interesting choice.
Best Staking Coins
We discuss how staking works, the risks and rewards and some of the main coins offering staking
Bitcoin Review
The first cryptocurrency. It has limitations for transactions but it is still the most popular being secure, trusted and independent from banks and governments.
Ripple Review
This is a specific digital coin running on a series of servers. XRP promises utility in handling cross-border transactions to compete with the SWIFT interbank payment system. Being controlled by banks, many question if it is a true cryptocurrency.