News
/ XRP Rallies After SEC Lawsuit Breakthrough
XRP Rallies After SEC Lawsuit Breakthrough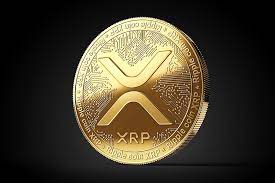 XRP, the asset issued by Ripple, may see open skies for another rally. The US Securities and Exchange Commission has deepened its research on the exact status of the XRP asset, with the potential to suggest the coin is not unregistered security. 
XRP rose by more than 52% after the recent market correction, expanding to $1.57. The price hike may intensify after the SEC announced its readiness to explore the security status of XRP worldwide.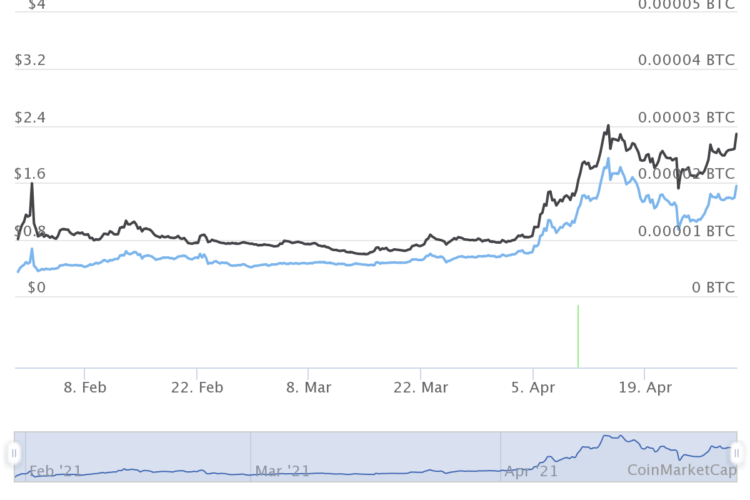 XRP prices also expanded nearly 30 times against Bitcoin in Satoshi terms, breaking the sliding trend that was taken for granted during the bear market.
While Ripple's case is not yet resolved, the markets read the latest development as positive news. XRP has not yet reached its 2018 high, but trading volumes touched record levels above $20B per day in the past week.
XRP Chart Looks More Bullish
At these price levels, XRP is also giving chart signals for further bullish development. Until recently, XRP looked like a coin with little hope for recovery, and the asset is still near its lows when denominated in Satoshi. But it is also one of the promising projects in crypto space, attracting new buyers.
XRP remains one of the controversial assets in crypto, with a strong community of supporters but also many critics. XRP itself is different from blockchain assets, in that it relies on a series of servers, some of which are still under the control of Ripple, the creator of XRP.
Ripple itself has been reluctant to admit XRP is not key to its money transfer protocol, out of concern for regulatory sanctions. Still, XRP has been distributed widely and its price action remains attractive.
Ripple Escrow Holds 54B Coins
The XRP market also faces continued potential selling from Ripple, which still holds 54B of XRP in escrow. Ripple has the right to unlock 1B coins, with the option to sell some on the open market. The next unlocking arrives at the beginning of May. So far, the market has absorbed some of the selling.
Ripple has sold some tranches in part, while others were returned to the treasury within hours. At the same time, the amount of XRP held in escrow is larger than the 45B coins in circulation. It is impossible to predict what Ripple will do with the supply, and if it will be used in its money-transfer operations.
XRP has the option to be burned and thus become more scarce and valuable. But for now, there are still close to 100B tokens in total. The XRP community has, for a long time, envisioned much higher valuations for the asset, potentially in the hundreds of dollars in case XRP replaces Bitcoin (BTC) as the digital asset of choice.
Binance Derivatives Boost XRP Trading
XRP is an asset with a wide representation on the Binance International exchange. During the latest rally, the XRP futures market led the way, with a smaller spot market in the XRP/USDT pair. 
The recent demand for price action sent XRP to 4.63 of the Binance exchange futures volumes, lining up among the best-traded assets. XRP futures are available on the exchange since the start of 2021, with up to 75% leverage on margin trading. 
This makes the XRP trade potentially riskier. XRP has achieved highs above $3.50, but crashed back to lows of $0.18 during the bear market. Despite the wide enthusiasm for XRP, volatility is not entirely excluded.
XRP Abandoned by Grayscale
Mainstream adoption of XRP stalled at the start of 2021, due to the US SEC lawsuit. Grayscale, the creator of crypto investment vehicles, adopted XRP and started building a trust in October 2020.
But in January 2021, Grayscale started to dissolve the trust and roll back the exposure to XRP due to its still uncertain status as either digital money or a security.
XRP thus relies mostly on the crypto sector for all its demand, and has not faced the same buying from mainstream investors. For a while, XRP was presented as a coin to be adopted by banks to compete with the SWIFT money transfer system, but this demand did not materialize.
Ripple Still Keen on International Remittances
Ripple, Inc. has continued to build its various payment systems and expand into fintech, despite the fluctuations of XRP.
One of the key selling points for Ripple's payment system is that it is less energy intensive compared to mined coins. Moving XRP or using other Ripple payment channels in fiat does not depend on deliberately solving cryptographic puzzles.
The exact role of XRP is uncertain for now. The top 5 wallets and accounts hold more than 35B coins, making the asset concentrated in a few hands. There is no guaranteed use case of XRP within Ripple's remittance systems, or any planned token burns. 
Win Crypto for Free
Compete against others from around the world and the most profitable players each month win real cryptocurrency. It is free to enter so you have nothing to lose..
Crypto, Stocks, Copy Trading
eToro is one of the easiest places to buy crypto and a recognised brand in the financial industry. You can also follow and copy trade the most successful traders on the site
Kraken Review
Kraken has a good reputation for security and protection of your funds and operates across the USA (except NY), Canada, the EU and Japan
eToro Review
An Israeli fintech startup well known as a social trading broker, eToro has now over 10 million users worldwide. If you want to trade CFDs of most popular stocks, gold, shares or commodities as well as some crypto eToro is an interesting choice.
Cardano Review
An innovative digital asset utilizing a fully decentralized consensus protocol called Ourobouros. The network aims to compete with Ethereum in offering smart contract functionalities. However it is lightyears behind Ethereum in terms of adoption.
Ethereum Review
The leader in programmable money, smart contracts and decentralised applications. There have been many copycats but none have the community and level of adoption.