News
/ Avalanche (AVAX) Pushes to All-Time High
Avalanche (AVAX) Pushes to All-Time High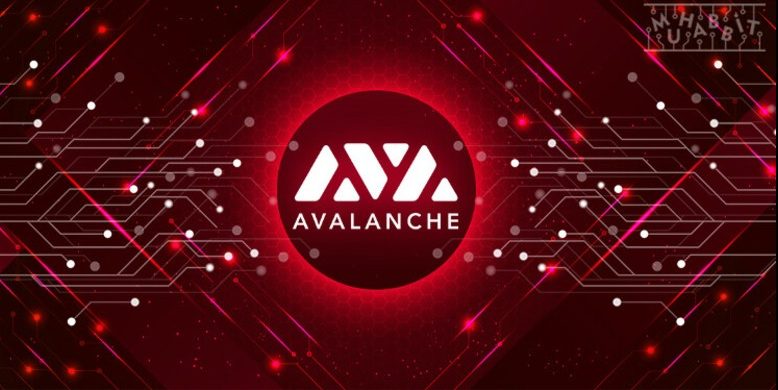 Avalanche (AVAX), one of the more successful DeFi tokens, has pushed to an all-time high and has a chance at hitting three-digit prices. AVAX continued its trek to $93.11, adding around 3.5% overnight, while recently climbing altcoins took a step back. 
AVAX also touched an all-time peak at $94.01, once again showing it is part of the pack of DeFi assets with the potential to move to a higher price range. Other altcoins took a breather, remaining close to the peak of their Tuesday rallies.
What Drives AVAX
The Avalanche protocol is one of the big attractors of collateral in the DeFi space. As of November, the protocol reports more than 10.8B locked in value. Of that value, around 30% is locked into Aave (AAVE) in its version running on the Avalanche protocol.
Avalanche is immensely popular due to being compatible with Ethereum, while allowing for smart contracts that are faster and require lower fees. Avalanche is scalable and allows the building of networks of validators, requiring much less computational resources compared to Ethereum. 
This has invited projects to build their own versions of DeFi, exchanges and NFT markets, including a version of Avalanche Punks. With this, Avalanche has become a platform similar to Solana, allowing fast access to a growing crypto economy without the restraints of gas usage.
Additionally, Avalanche offers a crossover to Binance Smart Chain, unlocking another range of decentralized services. 
At the end of October, AVAX also added a bridge to the Solana ecosystem, further increasing its partnership potential. Solana is viewed as one of the most promising networks, mostly due to its low fees that allow retail investors to explore DeFi without fees running in the hundreds of dollars for each operation.
The Avalanche protocol also sees a continued inflow of developers and new projects deployed since the end of September. The new gamified DeFi and play to earn business models may continue to bring developers to Avalanche. The protocol has already established a significant share and lines up among the top 10 protocols based on the user count of distributed apps.
Avalanche Team Boosts Development
The most recent AVAX rally followed an announcement of an upcoming investment program aiming at boosting promising projects.
Avalanche now works as a curator, avoiding many of the problems of easy building, where scam projects and NFT collections can collect significant funds and influence. The Avalanche network grows through its proprietary wallet to access the platform, recently noting peak usage.
AVAX Gets Boost from Poloniex Listing
The Poloniex exchange, one of the early hubs of crypto activity, has announced a recent AVAX listing. The market operator may boost its position again by adopting one of the hottest new assets, after a series of delistings during the bear market.
AVAX remains highly liquid due to its Binance trading pairs and easy availability on Coinbase. However, the recent AVAX rally relies on relatively low volumes, and the ticker is nowhere near the most active ones on the Binance exchange.
Pangolin Exchange Takes Off
The Pangolin exchange is one of the most active distributed apps on Avalanche. The PNG native token is up to $2.01, from $1.26 at the beginning of November. PNG is yet to recover its yearly high close to $5.
The Pangolin exchange boasts more than $35B in volumes, with 100 trading pairs. Pangolin uses wrapped AVAX for most of its price discovery, while also allowing the USDC stablecoin.
How High Can AVAX Go
AVAX is a part of a group of tokens expected to become more influential over the years, possibly to repeat the success of Ethereum.
For now, AVAX is yet to claim the $100 range, and it is following in the trajectory of Solana (SOL), as this class of tokens is seen as potentially climbing to four-digit prices over the years.
AVAX has also relatively low social media mentions, though it falls into focus along other DeFi stars like Fantom (FTM) and Terra (LUNA).
As with other digital assets, AVAX remains volatile and has erased a significant percentage of its value during the summer sell-off. AVAX still managed to climb as the second most prominent DeFi token, based on the CoinMarketCap chart. The asset has displaced previously hot Chainlink (LINK) and may be able to "flippen" LUNA, in case its popularity grows.
DeFi tokens now have a total market cap above $193B, just months after sinking toward $80B during the series of liquidations and sell-offs in May. However, exposure to this sector is best achieved through the largest, most active and liquid tokens. Investing in smaller projects holds multiple risks, including flawed smart contracts and exploits.