News
/ Coinbase NFT Launches Ethereum Beta
Coinbase NFT Launches Ethereum Beta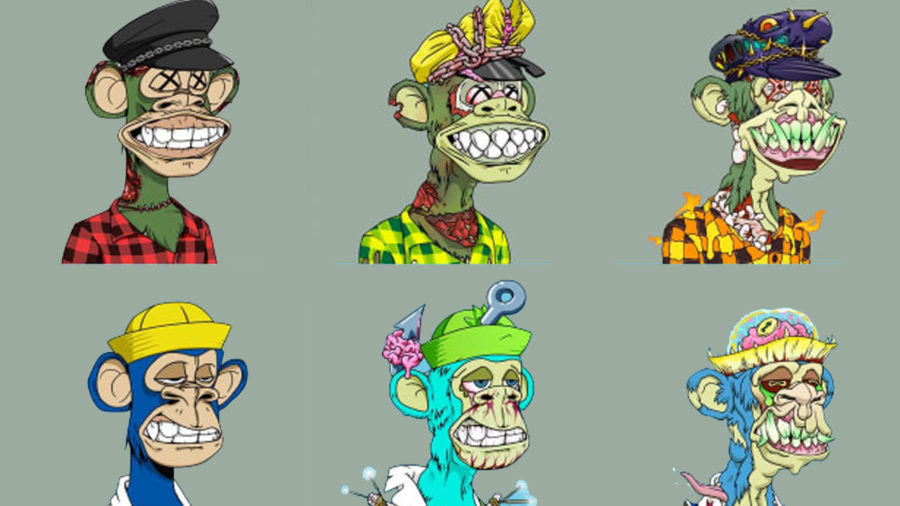 A long-awaited addition to the crypto market, Coinbase finally launched its NFT marketplace. The announcement arrived to mixed acceptance, with NFT skeptics seeing it as a meaningless extension of blockchain technology. For others, Coinbase offers a tool closer to mainstream understanding and diminished risks for listing collections. 
The beta version still runs by invitation, limiting usage to smooth out problems. The NFT hub is open to anyone from the waitlist, as Coinbase will expand its service. The waiting list is still open to sign up for beta testing, requiring email registration.
Despite skepticism, NFT collections proved resilient and gave support to Ethereum (ETH). Initially, Coinbase will list Ethereum-based collections for simplicity. NFT items now exist on almost all blockchains as an attempt to grab value. But leading networks with active markets are limited to Solana, Avalanche, Polygon and Binance Smart Chain. 
The criticism for adopting NFT trades is similar to the previous barbs against Coinbase for adding too many altcoins and tokens. NFT can be even more volatile and risky compared to crypto assets, with no guarantee of any sales. Collections often carry on based on hype, and loss of interest can lead to "the floor falling off". This means no more NFT are bought at the ask price, leading to a race to the bottom. But other collections, such as CryptoPunks and Bored Ape Yacht Club, often excel and keep reselling even top items.
Despite setbacks, the NFT market has proven quite resilient. In the past week, the average sale price for collectibles is $2,000. Activities spread between 26,000 active wallets. In seven days, statistics show 16,000 active buyers with $3M in primary sales.
The advantage of NFTs is that the new mints may hold surprising appreciation, hence the demand for all upcoming collections. The market hosts many types of NFTs, with some held closely to receive future airdrops and perks. Less valuable items or game-generated NFTs are often resold for short-term profit. For now, Coinbase focuses on avatar-style and art collections, though there is an emerging market for digital land, music and gaming equipment.
Why Marketplaces Matter
Marketplaces put a badge of authenticity and verification, limiting the potential for scams. Listing on major markets has barriers with fees and verification, introduced months after the initial hype caused multiple risky listings of low-value collections.
Coinbase also aims to add a social element to the market, and make it available for any wallet. Coinbase NFT Beta already hosts several known collections, including Mutant Ape Yacht Club and Azuki, but also lesser known NFTs. The market operates similar to OpenSea and other auction sites, with asking prices displayed. NFT items retail for above 3.5 ETH, with rare items on offer for 150 ETH. 
To foster adoption, early testers will be able to post, buy and sell NFTs without a fee. This will greatly increase experiments, as some fees to move the items may run steep.
In addition to the market, Coinbase will support a social media environment of connecting to users and contacting them. It is uncertain if this would be a net positive or a vehicle for scams and attempts to sell fake items. NFT are difficult to verify, and there is a growing list of stolen images and tokens that may have to be removed from collections.
Are NFTs a Ponzi
The chief risk of NFT items is their price depends on the readiness of buyers to invest. If a collection is hot, it can invite new buyers. But if the interest dries up, the images may be worthless.
The other risk for NFTs is spoof selling, where one trader will inflate the price artificially and then sell at a discount to a naive buyer. The other risk for NFT markets is the images can be used to launder or hide crypto funds.
ApeCoin (APE) Rallies After News of NFT Market Launch
APE rallied right after the announcement, adding to its own hype. APE grew by more than 22% in 24 hours, to trade at $16.19. APE is up more than 27% in the past week, with a stronger recovery compared to both Bitcoin (BTC) and leading altcoins.
APE is part of the high-end NFT scene, where startups and projects aim to appeal to investment funds and mainstream wealthy buyers. Scrubbing out the poor reputation of NFTs is a task for ApeCoin, which is also planning a publicity movie with the help of Coinbase.
STEPN (GMT), the previously hot NFT and move-to-earn project, did not hold to its gains. GMT fell by 9% to $3.60 after touching highs above $4. GMT is still in price discovery mode and given its extensive listings on the Binance exchange, may yet regain its highs and move upward.