News
/ Coinbase Q1 Results Sparkle Ahead of Share Listing
Coinbase Q1 Results Sparkle Ahead of Share Listing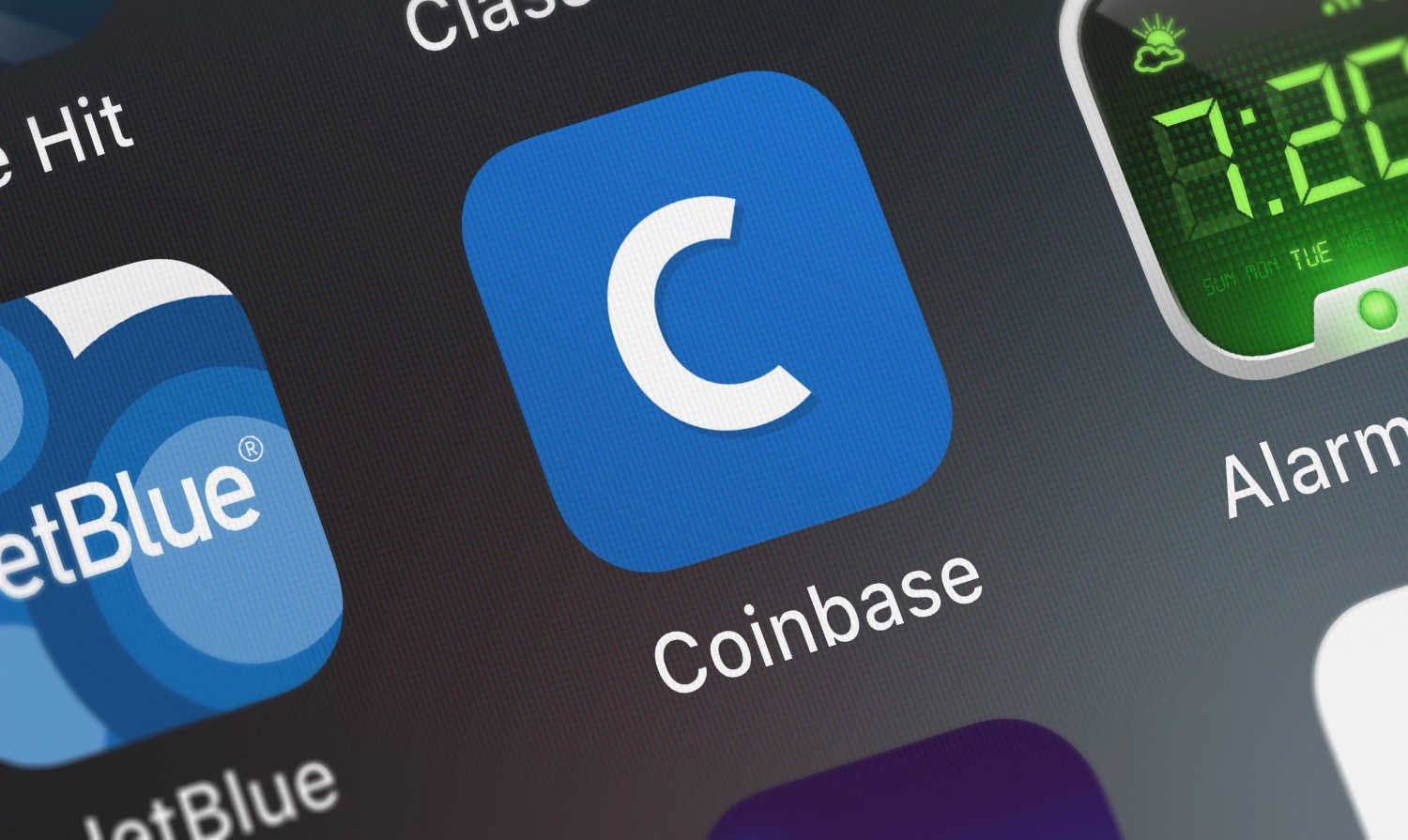 Coinbase, the leading brokerage and exchange targeting US buyers, has released its financial results for Q1 2021. The news arrives just days before the company plans a public share float. Coinbase plans to reveal regular quarterly results, becoming an indicator of the strength of crypto demand especially in the USA.
With its new potential to leave a track record, Coinbase will thus become a harbinger of trends and attitudes in the crypto space. Overall, the results show a strong demand from both retail and institutional investors.
Coinbase encompasses services that include Bitcoin (BTC) and altcoin trading, as well as cold storage for safekeeping. The demand for third-party storage adds to the influence of Coinbase and may boost its valuation in the April 14 stock listing.
The Coinbase stock sale may be the most significant event of mass adoption, after the intended IPO of crypto mining firm Bitmain failed due to internal company disagreements and a lower than expected valuation.
User Growth Signals More Rapid Crypto Adoption
The growth of users for Coinbase is probably the most bullish indicator for crypto adoption. In the past quarter, growth has become exponential, as the BTC bull market also coincided with growth among altcoins.
The booming growth means 2021 starts on a high note, exposing all assets listed on Coinbase to more public interest and inflows of liquidity.
The first quarter of 2021 also achieved higher results on account creation and revenues in comparison to the entire 2020. The achievement followed the extreme performance of almost all assets, and the new signs of altcoins taking off in March 2021.
Overall, Coinbase revenues reached $1.8B for the first quarter, with net income estimated between $730 and $800M.
Coinbase Grows its Influence
The interest of US-based traders for retail access to BTC and altcoins boosted new verified accounts to 56 million in the first quarter alone. Assets stored on the platform reached the equivalent of $223B, with trading in excess of $335b. Coinbase users often resort to the exchange wallet of Coinbase as being relatively more reliable than holding assets with other exchanges.
Of the assets deposited on the platform, $122B belong to institutional investors, either for Coinbase Pro trading, or for cold storage.
Thus, Coinbase wallets hold about 11% of the crypto assets based on market capitalization. The news arrives at a time when the entire crypto market valuation is close to $2 trillion. With its array of assets, Coinbase is capable of gaining from both demand for BTC and enthusiasm for faster-growing altcoins.
Coinbase BTC Storage Boosts Bullish Trend
The exact value of assets is subject to crypto price fluctuation. Overall, Coinbase underlines the volatile nature of the crypto market, where actual price performance may diverge from other indicators of growth.
The first quarter of 2020 roughly doubled the value of the entire market, and kept BTC above $50,000 for a record stretch. The same conditions may not apply for upcoming quarters.
Coinbase is among the exchanges where relatively known wallets are tracked for their BTC balances. Recent data show significant withdrawals, suggesting BTC scarcity.
With more than 56M accounts on the platform, there are diminishing BTC available for sale, at least at the current prices close to $60,000. Recently, an estimation saw only 2.4M BTC available for sale on all exchanges. Coinbase, however, also arranges large-scale OTC sales by connecting buyers and sellers outside its order books, to avoid wild price swings.
Positive Results May Boost Coinbase Listing Valuation
The recent announcement may boost the valuation of Coinbase Global, Inc. when it issues Class A common stock. Coinbase will be tradable on NASDAQ Global Select Market under the ticker COIN.
The latest data also spark expectations of an outsized valuation once the shares begin trading. One of the biggest boosts to Coinbase is its vast collection of crypto markets, which will continue to attract liquidity.
The most liquid pairs on Coinbase are BTC/USD and ETH/USD, underlining the fact that the exchange works as a fiat on-ramp for acquiring those key assets, which can then be used to trade altcoins.
Coinbase also works as an exposure tool for most altcoins, offering SEC-compliant trading. Coinbase has been relatively conservative with its listings, making sure to avoid assets that could be deemed unregistered securities by the US Securities and Exchange Commission.
Coinbase and Taxes
Coinbase will issue IRS-compatible forms for US-based persons, to report the loss and gains on trading, as well as any staking rewards received in the past year. For international traders, the platform will not issue a special form, but will offer a breakdown of trading and transaction history.
Any gains made on altcoins remain taxable events, despite having only crypto-to-crypto conversions.
Bybit Bonus Bash
Up to $1000 Bonus upon deposit + $10 Coupon regardless the deposit amount. Also check out their $400,000 trading competition
Win Crypto for Free
Compete against others from around the world and the most profitable players each month win real cryptocurrency. It is free to enter so you have nothing to lose..
Crypto, Stocks, Copy Trading
eToro is one of the easiest places to buy crypto and a recognised brand in the financial industry. You can also follow and copy trade the most successful traders on the site
Kraken Review
Kraken has a good reputation for security and protection of your funds and operates across the USA (except NY), Canada, the EU and Japan
eToro Review
An Israeli fintech startup well known as a social trading broker, eToro has now over 10 million users worldwide. If you want to trade CFDs of most popular stocks, gold, shares or commodities as well as some crypto eToro is an interesting choice.
Litecoin Review
An early alternative to Bitcoin, LTC aimed to be a coin for easy, fast, low-fee spending. LTC offers a faster block time and a higher transaction capacity in comparison to Bitcoin.
Ripple Review
This is a specific digital coin running on a series of servers. XRP promises utility in handling cross-border transactions to compete with the SWIFT interbank payment system. Being controlled by banks, many question if it is a true cryptocurrency.