News
/ Trends that Changed the Cryptocurrency Market in 2021
Trends that Changed the Cryptocurrency Market in 2021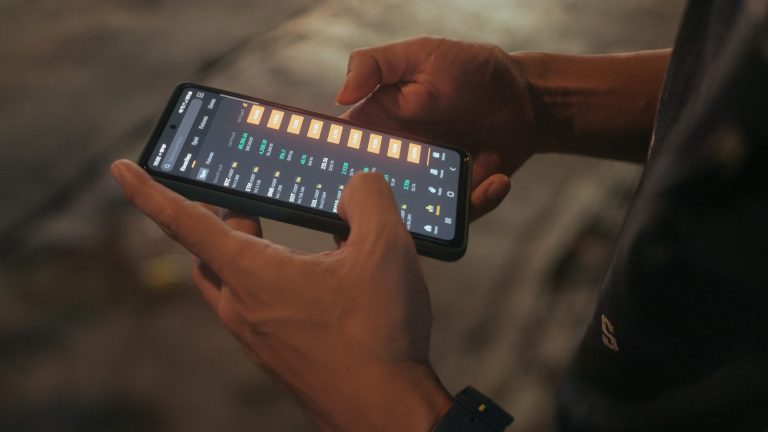 The past year saw multiple price peaks for major cryptocurrencies and newly arriving tokens. Dogecoin (DOGE) went through a price anomaly and rose to nearly $0.70, while the Shiba Inu (SHIB) token managed to build up wallets with a notional value in the billions.
The price moves were driven by several trends that became well-established and may continue to drive the adoption of digital assets in the coming year.
Rise of DeFi Value Locked
DeFi was a relatively small sector of crypto activity. The importance of DeFi rose as the notional value locked meant the space was more protected from liquidations.
The rise of Ethereum (ETH) above $4,000 has kept up the value of DeFi projects, boosting it close to $100B in value locked.
Despite some fluctuation among top projects, Maker DAO once again rose to the top, followed by Compound Finance and Aave. Maker now has more than 18.9% of the weight of all DeFi projects, taking the former top spot from Aave, which briefly rose to prominence in the second quarter of the year.
Decentralized trading also increased, with the creation of UniSwap and the launch of V3, the new set of decentralized pairs and smart contracts. SushiSwap and PancakeSwap also boosted activity for Ethereum and Binance Smart Chain decentralized trading.
NFT Markets Hype
The NFT phenomenon has been around for years, with relatively limited activity and cheap collections. But then, a relatively obscure airdrop collection rose to prominence – CryptoPunks. The minimalist pixelated images grabbed the market by a storm, commanding prices in the millions and even seeing auctions organized by Christie's.
Despite skepticism that some of the NFT sales were not realistic and were probably persons selling to themselves, collecting Punks, Apes or other digital items gained popularity in the past year.
Play to Earn Games
Play-to-earn was spearheaded by the Axie Infinity (AXS) game, which saw its peak around May. Axie Infinity claims to reach millions of players, distributing rewards through the Smooth Love Potion (SLP) token.
Axie Infinity remains just as popular, though the price of SLP has fallen by more than 90% from its peak, limiting the potential rewards.
But play-to-earn games continue to be built every day, with some influential ones like The Sandbox and Alien Worlds getting a special representation on major exchanges. Play-to-earn is a crossover of DeFi and NFT trading, mixing up both fungible and non-fungible rewards.
Dog Meme Coins
The success of Dogecoin (DOGE) sparked the creation of meme-based tokens. Of those, SHIB turned into the most prominent one. Over the course of 2021, SHIB prices grew by factors of thousands, with the goal of reaching $0.01.
SHIB is still far from the goal, but it sparked multiple copycat tokens, including Floki Inu (FLOKI). The tokens offered an incentive to hold and with regular burns diminished their supply and increased their value.
Meme tokens proved to be extremely volatile, easily dropping by 60% in a single day. Still, the marketing efforts, social media presence and incentives to hold and stake the assets led to an expansion in locked value.
The Rise of Solana (SOL)
SOL also helped boost similar projects like Terra (LUNA) and Avalanche (AVAX), as demand shifted to newly created networks and for now, away from older blockchains like Tezos (XTZ).
The world of cryptocurrencies saw multiple promises for alternatives to Ethereum (ETH). But not all networks were equally visible and successful.

Together, those networks locked significant value in their own decentralized trading mechanisms, staking vaults or NFT markets. With more assets locked and receiving rewards, the selling pressures are helping this group of assets generate a significant market capitalization.
The last weeks of 2021 saw Bitcoin (BTC) hover under $50,000, with a small breakout above $51,000 on December 24. The expectation for vaulting $100,000 before the end of the year has been delayed or abandoned, potentially hurting the predictions based on the stock-to-flow model (S2F).
Is 2022 Coming with a Bear Market
The past few weeks raised the potential matter of another bear market, similar to the unraveling after the end of 2017's bull run. This time, the cryptocurrency market is much better equipped and liquid, with nearly 78B Tether (USDT) available for leveraged and spot trading.
The increased balance of dollar-tied stablecoins turned into a growing tool for speculation, causing at least two big significant buildups of leveraged positions. BTC crashed after peak liquidations in May, repeating the de-leveraging on a smaller scale in September and once again on December 3.
BTC started the new week at $50,950.07, anticipating a bigger breakout above $50,000 after weeks of stagnation.