News
/ Helium (HNT) Breaks All-Time High Above $50
Helium (HNT) Breaks All-Time High Above $50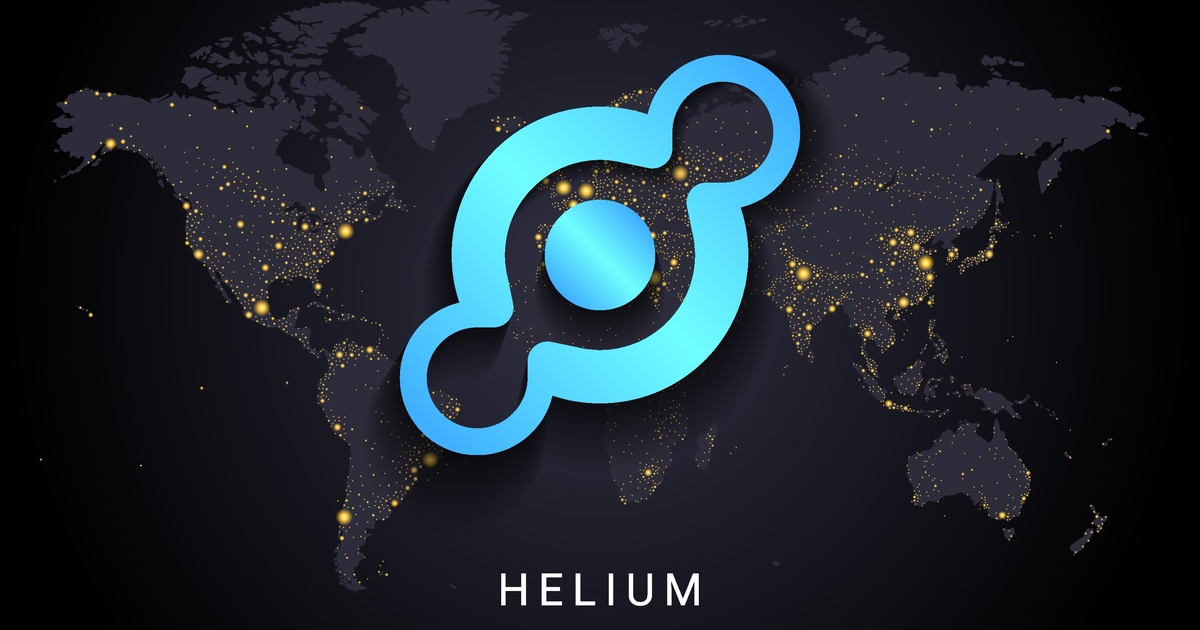 Despite the trackback of Bitcoin (BTC) under $65,000 on Thursday, altcoins continue with independent activity. Helium (HNT) is yet another asset to break an all-time high, climbing above $50. 
HNT started off at around $1 in November 2020, while the market still faced bearish fears. HNT set a record at $53.11 late on Wednesday, retreating a little to $51.52.The most recent rally, starting October 25, set trading volume records. In the past few days, trading for HNT moved between $120 and $150M equivalent.
HNT is a less liquid asset, which may just be gaining visibility and trading volumes. The recent rise in DeFi tokens and altcoins shows there is demand for assets that are promising and may enter price discovery. For now, HNT is a speculative asset, but it offers another type of project building another type of user ecosystem with a new blockchain use case. 
HNT Offers Wireless Mining
The technological solution of Helium is quite different from most of the recent network projects. HNT aims to build a low-powered urban wireless network. HNT offers a concept for "proof-of-coverage" mining, in which connected devices provide a decentralized wireless network and receive the native asset as a reward. Helium also aims to build the first peer-to-peer wireless network targeted at the Internet of Things.
The Helium network also aims to offer 5G hotspot coverage. Currently, the network boasts 51,438,401 hotspots – a significant number that compares to the nodes or staking points for most major networks. HNT offers a long-term incentive to build and support the decentralized network, with increasing asset scarcity over the years.
The HNT asset is independent from other networks and does not work as a token comparable to Ethereum-based assets. The Helium network produces a block every minute, and has an additional 2,771 validators. 
The Helium project itself claims even more hotspots, as much as 300,000 worldwide.
While it is difficult to estimate the most influential blockchains, the grass-roots inclusion of that many network supporters remains significant. The Helium network is similar to projects that aim to include decentralized storage space owners.
HNT May Switch Valuation Soon
The Helium network has now opened a vote to change its token structure with a re-denomination. Voters have until November 15 to decide the size of the HNT unit.
A token split would turn HNT into a low per-unit price, but there are some fears this may confuse investors and affect price discovery negatively.
How to Get HNT
The easiest way to gain exposure to HNT is through the Binance exchange custodial wallet. For trading, this may be the most accessible way to deal with the asset. Multiple HNT buyers share they tend to keep their coins on the Binance exchange, though warning about the potential for blocked withdrawals or a frozen account based on regulatory restrictions.
The other approach to hold HNT is through Crypto.com, but the platform does not have direct deposits, relying on in-app conversion. 
The Helium app is also available, but also most suitable for those that want to run a hotspot while also receiving HNT rewards. For now, the app is of lower popularity, and wallet adoption for HNT may be relatively low.
Is Helium a Good Investment
HNT turned into one of the significant gainers in the past 12 months. The asset aims at an independent business model, away from the hot activities of DeFi, NFT collections, and crypto gaming. 
For now, HNT is a wild card, as it has just entered price discovery. Low volumes on the Binance trading pairs mean the price may switch directions and crash rapidly.
The most liquid pair, HNT/USDT is on Binance.US, with a 897 liquidity score, potentially offering smaller slippage. On Binance International, HNT shows signs of potentially crashing due to low liquidity.
Up and Coming Altcoins Gain Traction
As the altcoin season continues, the price action moves beyond the largest assets. In the past few days, altcoins made significant moves into price discovery. Loopring (LRC) moved near its previous high above $3.70 and keeps close to peak levels. 
Kadena (KDN) moved close to its three-month peak, hovering above $24 on growing trading volumes.
On Thursday, most altcoins took a step back, as BTC had a flash crash. The expectations of recovery are still present and may boost altcoins in the coming days. The dominance of smaller altcoins is now 19.64% of the entire market capitalization, on par with the market cap of Ethereum (ETH). 
The altcoin crash followed days where the crypto market reached a record valuation near $3 trillion.