News
/ Oasis Network: Why This New Token Broke Out
Oasis Network: Why This New Token Broke Out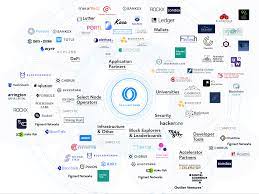 Oasis Network (ROSE) is on track to displace DASH from its position, as it rose into the top 100 of coins and tokens. ROSE is a relatively unknown network, possibly competing for some of the trends that changed the old selection of altcoins and brought other assets to the front.
ROSE extended its gains to above 14% overnight, reaching $0.39. For ROSE, this is another attempt to regain the year's all-time highs just above $0.46. This time, the rally is happening with more subdued trading volumes of around $333M in a single day. ROSE remained around $0.39 despite the slide of Bitcoin (BTC) below $47,000.
What Sparked the ROSE Rally
ROSE turned into a big gainer following a period where a handful of coins and tokens took the most of attention. Now that bigger assets are consolidating and hovering under previous highs, there is still demand for new arrivals.
ROSE also has relatively low liquidity, taking less than $400,000 to drive the price up 2%. With new funds flowing in, ROSE could stage a rally on the Binance exchange. The asset relies on Binance for more than 65% of its trading activity, making it possible to sway just a few pairs. 
Oasis Protocol May Gain Importance
As more protocols get added to the mix, there is a search for the next long-term gainer. With the success of Solana (SOL) and Terra (LUNA) in the past year, traders are seeking low per-unit price tokens that can achieve more significant gains. 
Oasis Protocol is aiming to build a new network for fast open finance powered by smart contracts. The other goal is go achieve data tokenization, extending new forms of ownership to the digital landscape. The new types of networks usually offer some form of staking for the native asset.
ROSE expects to release a total of 10B tokens, with only 3.4B available now. At that level of supply, ROSE may be compared to Cardano (ADA), which easily hauls 34B tokens with a price around $1.38. The recent low valuations and volumes for ROSE are creating some expectations of a higher price potential.
Oasis Protocol has only about $700M in total value locked in decentralized projects as of December 2021. Currently, Oasis Protocol can bridge its assets on Wormhole Network, achieving access to the networks of Solana, Ethereum and Terra, possibly growing the DeFi ecosystem of Oasis.
Binance Sends Out ROSE Tokens
The most recent on-chain data show there are outflows of ROSE from the Binance wallets.
With fewer ROSE in circulation, it is possible some retail buyers are taking the asset to other wallets, possibly for network nodes or DeFi farming.
Oasis Network Builds Up Promotion
The current spike in ROSE relies on social media trends and the outreach to build a community. ROSE is already tied to the creation of NFTs. Additionally, the Oasis Protocol runs Content Games, a form of meme-driven token giveaway.
The hype around ROSE has already led to expectations of an extended rally in the short term, with the potential for this asset to touch $2 prices. The exact moment of reaching this valuation remains unknown, but ROSE has still managed to appreciate significantly from a recent drop to $0.20 in the past month.
In the short term, ROSE is expected to repeat its all-time record, possibly before the end of the year. In terms of net gains, ROSE has appreciated from $0.04, not a phenomenal performance, but still responsive to the overall bull market in 2021.
What is Oasis Protocol
Oasis protocol is secured by a known selection of node operators. The operators also have identities and represent organizations with special interest in cryptocurrencies. Oasis Network clearly breaks away with the model of voluntary network security.
Running nodes has also become prohibitive for most crypto newcomers, who are more interested in faster returns and simpler technological processes. Oasis is also running a series of grant programs to boost its ecosystem. ROSE can also be earned by participating in community challenges, as well as
The ROSE asset can be held most safely through the Ledger app and hardware wallet. Other wallets may require sending the tokens into custody.
ROSE Follows Success of Near Protocol
The current hype around ROSE follows the recent performance of Near Protocol. NEAR almost touched $16 and is on another expansion to reclaim the all-time high.
NEAR reached $14.60 after a recent 9% gain, outperforming most protocol-based assets. NEAR is considered undervalued and got a boost after a recent partnership with Terra Money. Near Protocol will carry UST, one of the most rapidly growing stablecoins generated by LUNA staking. Near Protocol, however, lags in terms of value locked, with only $127M registered by DeFi Llama.