News
/ Why Internet Computer (ICP) is Gaining Ground
Why Internet Computer (ICP) is Gaining Ground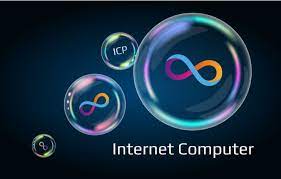 Internet Computer (ICP) is breaking out of its stagnant price, after adding more than 20% overnight on Tuesday. ICP traded above $34, following a recent recovery of platform coins, especially the ones carrying significant DeFi liquidity or NFT projects. The asset extended its gains above $36.02, with expectations of another cycle of appreciation. ICP is close to "flippening" Stellar (XLM) while potentially getting closer to the top 20 list.
ICP entered the top 30 of coins by market capitalization, possibly returning from obscurity after a brief stint as a top 5 coin right after its launch. ICP sank under $50 on significant selling from early buyers, as well as the unlocking of tokens over time. But the network is now gaining traction and ICP may return to a higher valuation.
Binance Extends ICP Pairings
ICP was one of the tokens to get a brief boost from a recent addition of new Binance exchange pairs. 
The ICP/ETH pair may be a small addition to the asset's liquidity, as more than 71% of all ICP activity is against Tether (USDT).
DFinity Logs Growing Activity
The DFinity distributed network notes the growth of smart contract deployment, a proxy sign of increasing developer activity.
The ICP network relies on specialized supporters running canisters, the chief unit of DFinity computation. Information on DFinity is limited regarding value locked or distributed apps built, hence only the available proxy indicators. Projects like NFT collections mostly require minting and commission fees, as well as general token transfers. Data on gas fees shows even at peak activity, fees rarely exceed $0.60.
ICP Attracts NFT Collections
The NFT trend has also reached ICP, showing the network is adapted to tokenization and can possibly host collections or games.
NFT collections can bring new network activity and possibly invite play to earn games.
Can ICP Prices Recover from Initial Selling
The ICP market price sank after what looked like concerted selling, bringing down market prices from a peak above $460 during the first days of trading.
ICP was expected to command much higher prices, to compete with Ethereum and potentially reach four-digit valuations. However, ICP hovered between $30 and $50 for months.
One factor for ICP price slides are regular team token unlockings, which often depress the price. But since the latest unlocking, ICP has made a modest recovery.
The schedule of releasing ICP tokens has not been entirely transparent. The DFinity team unlocked about 2M tokens a month in most of 2021, with signs of selling 1.5M on the market and re-staking only 0.5M each month.
There are some expectations ICP may be pressured by 5-6M of unlocked tokens a month, of which the market may not absorb the selling without a slide in ICP prices.
The reason for ICP unlockings are the dissolving of network structures known as "neurons". New demand for ICP and new long-term staking will compete with selling originating with those neurons. The behavior of ICP owners suggests those tokens were initially locked for network security, then unlocked as rewards to the team.
The selling of ICP also usually happens at prices around $50, bringing them down again to a lower range. In the coming year, despite expectations of a pump, ICP may remain depressed and possibly repeat its price cycles.
ICP does not supply trading sentiment information, and the regular selling may be confusing the analysis. For some, the ICP chart is suggestive of a breakout and a rapid rally, but with a warning that the trend may reverse abruptly.
The unlockings are somewhat similar to the XRP escrow. The difference is that XRP tranches were visible and public, while Ripple, Inc. mostly limited its selling.
Can ICP Turn the Trend
Chart analysis for ICP suggests the token may be oversold. However, it is uncertain if the chart reflects organic trends or the potential for concerted regular selling.
The other factor to support ICP may be a rise in demand which will exceed the selling. The ICP market demand is still hypothetical, and gas fees may never require much tokens.
ICP tokens in circulation are around 190M out of a total 475.98M, enough to flood the market in the coming years. Only significant ICP adoption would balance the potential for selling.
Despite its availability through Binance trading pairs and an immediate Coinbase listing, ICP has significant slippage and a relatively low liquidity score. Those factors can continue to undermine the price, with the potential to slide as low as $12. This prediction diverges from some of the expectations of ICP at $900 by the end of 2021, at the upper extreme of a bullish prediction.