News
/ Can Harmony (ONE) Continue with New All-Time Highs
Can Harmony (ONE) Continue with New All-Time Highs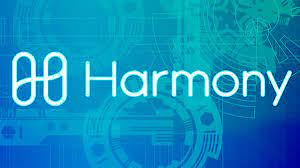 Harmony (ONE) broke out toward the end of the weekend, setting another all-time high above $0.25. ONE continued the expansion into the new week, once again showing that protocol coins remain promising. 
ONE stood above $0.24, on volumes close to the maximum potential for this asset. ONE saw more than $733M flow into trading in the past 24 hours. The asset is up around 14% against BTC, and appreciated more than 16% against ETH.
The latest ONE rally has re-sparked extreme predictions for the asset, with a short-term prediction of getting closer to the $0.30 range. End of 2021 predictions allow for an extreme range, with targets at $1.50 or in an extreme case, above $3. The predictions are purely speculative, and ONE is a volatile and unpredictable asset that has erased 80% of its rallies within weeks.
ONE managed to recover from a mid-year low of $0.05, and remains one of the biggest winners of the past year, holding onto levels above $0.10 after years of trading below a penny. ONE was mostly lifted by demand for the Ethereum token ecosystem and the growth of decentralized finance.
What Boosts the ONE Market Price
The Harmony protocol team is busy with almost constant events and promotion. Harmony protocol has built a significant ecosystem of early adoption over the years, with investors willing to hold onto their assets. The Harmony team recently hinted at integrating its mobile wallet with ApplePay, also unveiling other developments in its pipeline.
Harmony protocol campaigns also boost the visibility of ONE. The asset is relatively overlooked due to its low market capitalization, standing outside the top 50 of the largest coin projects. But the price of ONE is also sensitive to campaigns and announcements, as well as expectations of short-term pumps.
In October, Harmony Protocol is busy adding new projects and adding value to the native token.
Harmony Protocol has also built an easily accessible bridge to Ethereum and Binance Smart Chain, with attempts to build a bridge to Bitcoin.
Harmony Protocol keeps expanding its outreach within DeFi space, potentially making the token valuable in multiple ecosystems.
ONE Lines Up Among Growth Projects
It is almost impossible to estimate the value locked within projects and their related tokens and side protocols. ONE is considered a potentially undervalued growth token, based on the performance of its ecosystem. Notional value shows Harmony Protocol is among the more actively growing chains in terms of new projects and DeFi activity.
Harmony Protocol is just building up its distributed app ecosystem, with just two distributed apps available on current statistics.
The Harmony Protocol also hosts the DaVinci marketplace, and has offered its own standard of non-fungible tokens (NFTs) for over a year. Harmony already hosts multiple collections, including its own version of CryptoPunks.
Harmony offers a low-fee access to NFT images, with multiple collections and new marketplaces appearing almost daily. 
ONE Trading Still Centralized
When it comes to price discovery, ONE is just building up its decentralized system. The chief reason for this is that Binance trading pairs make up more than 80% of all ONE activity. 
ONE trades in multiple forms and markets, with ONE/USDT being the most active pair that makes more than 49% of all operations. Compared to the centralized listing on Binance, the decentralized pairings on PancakeSwap are barely making a dent.
Binance activity is important for ONE, since the token has a presence on Binance Smart Chain, with more than 23,000 addresses and above 43M tokens.
The supply moving through that ecosystem is still small, however, and a fraction of the 10B tokens in circulation. ONE is also held in large-scale wallets and delegators make a significant part of the rich list.
Of the total supply, 3.5B tokens are locked in the Harmony protocol reserve. The Binance staking account alone holds 1.9B tokens. Through Binance, ONE is thus both used as a source of passive income, and as a potentially actively traded asset to lock in some of the rapid gains during price appreciation.
ONE Boosted by Altcoin Hype
Almost all assets show signs of potential rapid growth or even concerted pumps. One of the reasons for the hype is the stability of BTC above $55,000, with prices just 14% away from the previous all-time high. 
Platform coins and bridge projects are getting a boost, with expectations for new all-time highs during the last quarter of 2021. ONE may thus join the group of high-growth networks and the strongest 2021 performers, including Solana (SOL), Terra (LUNA), THORChain (RUNE) and other highly active altcoins that look set for a rally.